Letter to shareholders
Dear Shareholders,
Dear Sir or Madam
Restoration of the freedom to travel and greater planning certainty led to a rise in bookings. As revenue picked up in line with increasing passenger volumes, the company was able to generate a first-half profit of CHF 55.4 million.
Following the lifting of travel restrictions and protective measures, we were gradually able to ramp up operations again at Zurich Airport over the course of the first half of 2022. However, the entire aviation industry is still facing major challenges. In particular, the increasingly frequent capacity constraints, cancellations and delays occurring in European airspace also impacted Zurich Airport as we moved into the summer months. Together with our partner companies at the airport, we did our best – and continue to do our utmost – to ensure passengers and guests enjoy a pleasant travel experience at all times. As always, maintaining high standards of quality is our top priority.
The increase in turnover from Zurich Airport's commercial partners was very encouraging. As several new or refurbished restaurant units and stores with attractive brands came on stream during the first half of the year, the refreshed offering consequently boosted the attractiveness of the three commercial centers.
In June, the winning project for construction of the next large-scale project at Zurich Airport – the new Dock A including tower and dock base – was chosen. The new Dock A will significantly influence the future appearance of the main airport complex and further improve the quality of the airport experience for passengers. Progress with other large infrastructure projects at Zurich Airport, such as the redesign and expansion of the baggage sorting system and the provision of larger landside passenger areas, is also on schedule.
In India, the contract for constructing Noida International Airport was signed. This project is also proceeding to plan. Our airports in Latin America are continually improving the quality of their infrastructure and services.
Sustainability and the environment
We are committed to sustainable aviation and take our governance, environmental and social responsibilities seriously, both in Switzerland and in our projects abroad. In March, our company published its annual results for 2021 in the form of an integrated report prepared in accordance with the Global Reporting Initiative (GRI) standards for the first time. This year our focus is on developing our sustainability strategy, which defines specific targets for the group and our various operating locations for the coming years.
We are aiming to reduce our greenhouse gas emissions to net zero by 2040. In declaring this ambitious goal – to be achieved without offsetting – Flughafen Zürich AG is bringing the target date forward ten years with a reduction roadmap setting out concrete measures to increase energy efficiency and cut fuel consumption. We are also continuing to invest in sustainable fuels which significantly lower aviation carbon emissions.
Changes on the Management Board
With effect from 1 June, our former Head of Corporate Communications Manuela Staub took charge of the new People & Communications division and consequently joined the Management Board. Her remit includes Human Resources, Corporate Communications and Public Affairs.
After six years with the company, Daniel Scheifele, Head of the Real Estate division, is departing to take on a new challenge. The Management Board and Board of Directors would like to sincerely thank Daniel Scheifele for his considerable commitment and wish him all the best and every success in the future. Lydia Naef, currently Head of Property & Portfolio Management and Daniel Scheifele's deputy, will take over this role on 1 September and consequently assume responsibility for the entire life cycle of all real estate at Zurich Airport.
Andreas Schmid
Chairman of the Board of Directors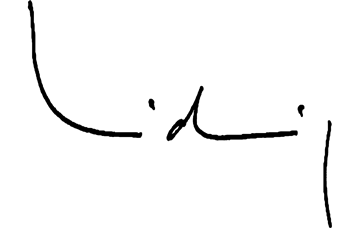 Stephan Widrig
Chief Executive Officer