Annual Report of Flughafen Zürich AG
2019
Highlights 2019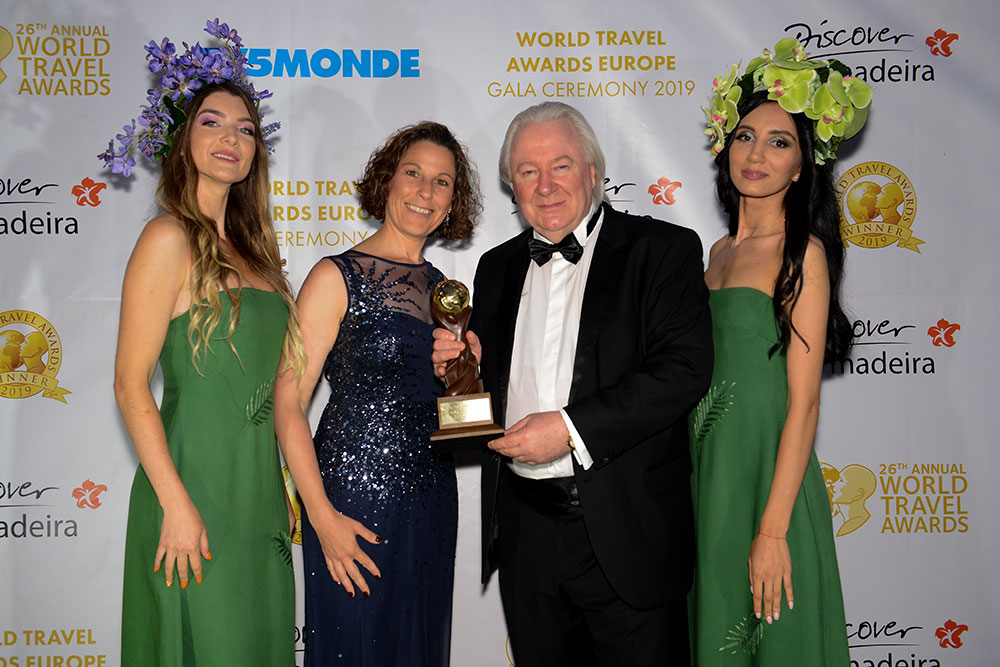 NEW PASSENGER RECORD, MAXIMUM QUALITY
More passengers than ever before – 31.5 million – passed through Zurich Airport in 2019. And once again, Zurich Airport defended its leadership among European airports in terms of quality – for instance by winning the World Travel Award as the best airport in Europe for the 16th consecutive time.
THE CIRCLE AND THE PARK ALMOST COMPLETE
Switzerland's largest construction project is nearing completion. The facade and outer shell of THE CIRCLE are complete, and the first rented spaces have been handed over for interior fit-outs. The costs, deadlines and marketing are all on track.

SUBSTANTIAL GROWTH IN INTERNATIONAL BUSINESS
In the core market of Brazil, the new terminal in Florianópolis was opened, and the portfolio expanded to include two more concessions in Vitória and Macaé. Flughafen Zürich AG also won the contract to build and operate a second airport in Delhi, in the Noida region of India, thus securing a return to the Indian market with a project that has significant growth potential.
Fancy Ahi Tuna Poke, Hainan Chicken, Massaman Beef Curry or freshly prepared sushi creations? Candrian, the Zurich-based family-run business, is opening the "Center Bar and Kitchen" after a two-month renovation with a new look and Asian cuisine. En Guete!

— Zurich Airport (@zrh_airport) Sep 3, 2018
DINING THAT COMBINES LIFESTYLE WITH LOCAL ROOTS
The Zurich-based family-run company Bindella and Candrian Catering are operating two new catering flagships at the Airside Center in the form of Villa Antinori da Bindella and the completely restyled Center Bar and Kitchen. Great importance is attached to a high standard of culinary quality and local hospitality. The first four Pret a Manger outlets in Switzerland, two new bars run by the Winterthur beer company Chopfab, and the refurbishment of the NZZ Cafe and all Starbucks outlets add new, trendy accents to catering options at the high-footfall locations.
PROPERTY PORTFOLIO
Shortly before the end of the year, Flughafen Zürich AG bought a total of 36 buildings and plots of land from Priora Suisse AG. The acquisition of the Priora portfolio is strategically important for Flughafen Zürich AG and the demand-led development of the airport, especially in relation to the modernisation and expansion of areas to the south, east and west.
News on website
LARGE DEVELOPMENT PROJECTS BEING PLANNED FOR HUB'S LONG-TERM QUALITY
International mobility will continue to increase in our global world. In order to continue ensuring high quality and to function as a successful hub in Zurich in future decades too, further large projects are being planned and implemented, such as the new baggage system, the expansion of the landside passenger areas, the refurbishment of the main airport complex in the dock area, and the taxiway routing around and extension of runway 28.
Stephan Widrig, CHIEF EXECUTIVE OFFICER

"We can look back on a successful year in 2019 with record passenger numbers and successful commercial centres. Our strategic growth is on track with THE CIRCLE and the expansion of our international business."
Go to the Address to Shareholders
KEY FINANCIAL DATA
Revenue (in CHF)
1,210.1

+5.0%
million
EBITDA (in CHF)
641.8
million

EBITDA margin

53.0%
Profit (in CHF)
309.1
million

30.0%
Return on invested
capital (ROIC)
8.8
%
previous year

7.4%
Traffic figures
freight (in tonnes)
451,827
RESPONSIBILITY
Close to zero
by 2050
Flughafen Zürich AG has set itself the goal of reducing its own CO2 emissions to close to zero by 2050. It has defined CO2 targets for a gradual reduction. These call for the airport's own emissions to be reduced to 20,000 tonnes by 2030, to 10,000 tonnes by 2040 and to close to zero by 2050.