Global climate
Flughafen Zürich AG has been committed to climate protection for many years. Over the past 28 years, the company has succeeded in cutting its annual CO2 emissions by over 40%.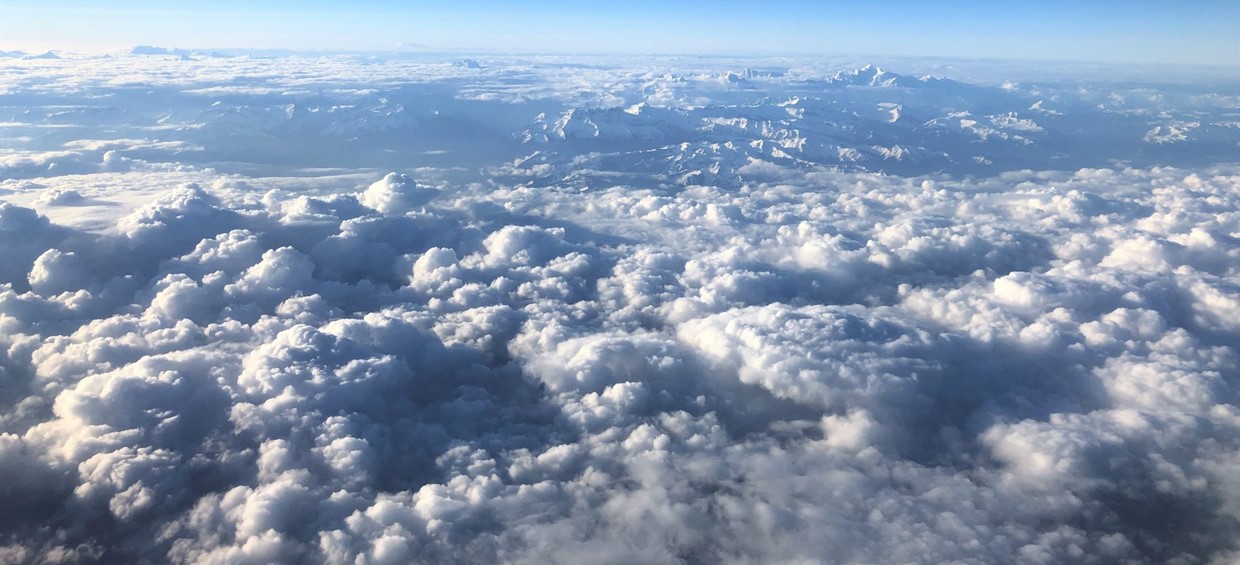 REDUCTION TARGET
Flughafen Zürich AG considers itself a pioneer in matters of climate protection at airports. In April of the reporting year it consequently stepped up its CO2 targets, extending its previous goal of cutting CO2 emissions down to just 20,000 tonnes per year by 2030. Flughafen Zürich AG has now additionally set itself the goal of achieving zero CO2 emissions by 2050.
During the annual congress of the association of European airports in June, Flughafen Zürich AG's CEO Stephan Widrig also signed ACI Europe's resolution to cut airport carbon emissions to net zero by 2050 at the latest. This resolution affirms European airports' commitment to playing their part in achieving the Paris Climate Accord goal of limiting global warming to well below 2 degrees.
CO2 SOURCES
Of the known greenhouse gases, only carbon dioxide (CO2) is produced in relevant quantities at Zurich Airport. Each year the quantities emitted are recorded in a CO2 inventory.

In accordance with the Greenhouse Gas Protocol (GHG protocol), the CO2 sources are allocated to different spheres of influence known as "scopes". Scope 1 comprises airport-owned or controlled sources. These mainly include heating systems, own electricity production, and Flughafen Zürich AG's vehicle fleet. Scope 2 relates to CO2 emissions resulting from energy generated off-site, primarily electricity. Finally, scope 3 covers all other airport-related sources. This includes all ground handling systems, feeder traffic, and the actual aircraft.
MEASURES TO REDUCE CONSUMPTION
Flughafen Zürich AG has taken a number of steps to reduce its use of fossil fuels as these are almost entirely responsible for the company's CO2 emissions. One such measure with a major impact is the refurbishment of its buildings to reduce heat demand.
Moreover, Flughafen Zürich AG is continuing to invest in electrifying the ground vehicles and equipment required for aircraft handling and airport maintenance. This includes not only its own vehicle fleet, but those of its partner companies operating at the airport. Flughafen Zürich AG provides these firms with the necessary charging infrastructure.
Numerous measures have been put in place to reduce the number of hours aircraft engines need to run. As well as efficiently designed take-off and landing procedures, these include the use of fixed ground power systems.

AIRPORT CARBON ACCREDITATION
The Airport Carbon Accreditation (ACA) scheme was launched in 2009 as an initiative of ACI Europe, the association of European airports. This accreditation programme recognises airports all over the world which draw up an inventory of their CO2 emissions and then take steps to reduce them. Flughafen Zürich AG has been accredited at the second-highest level since it joined the scheme in 2010. This means Flughafen Zürich AG is continually reducing its own CO2 emissions and is helping its partners lower their emissions too. The highest level would signify the achievement of full carbon neutrality.
Situation in 2019
In the reporting period, CO2 emissions amounted to 26,218 tonnes for scope 1, 1,632 tonnes for scope 2 and 4'230'902 tonnes for scope 3. Emissions in scope 1 were 4% higher than in the previous year. This is due to higher heating requirements resulting from below-average temperatures in May as well as higher electricity production at the heating plant with a combined heat and power generation system.
CO2 emissions at Zurich Airport by scope since 1997.