Sound insulation
By installing sound-insulating windows, Zurich Airport protects residents of properties in the vicinity of the airport who are exposed to excessive aircraft noise.
Sound insulation measures and reimbursement
In addition to reducing engine noise, the sound insulation programme is a key element of the airport's efforts to minimise aircraft noise exposure. The programme includes and finances passive sound insulation measures in buildings of the neighbouring municipalities. As the airport's operator, Flughafen Zürich AG is obliged by law to fund these protective measures. Owners of properties with noise-sensitive rooms which are located within a clearly defined perimeter, and which were not subject to any obligation to install sound insulation during building or conversion, are entitled to benefit from the programme. Property owners who have already taken the initiative of fitting sound-insulating windows themselves are reimbursed by Flughafen Zürich AG.
From 1999 to 2017, approximately CHF 236.5 million has been spent on sound insulation measures in around 5,900 buildings. Of approximately CHF 16.0 million expenditure in 2017 (without south-side sound insulation concept), around CHF 1.0 million was spent on project planning, CHF 12.5 million on window upgrades and around CHF 2.5 million on reimbursements.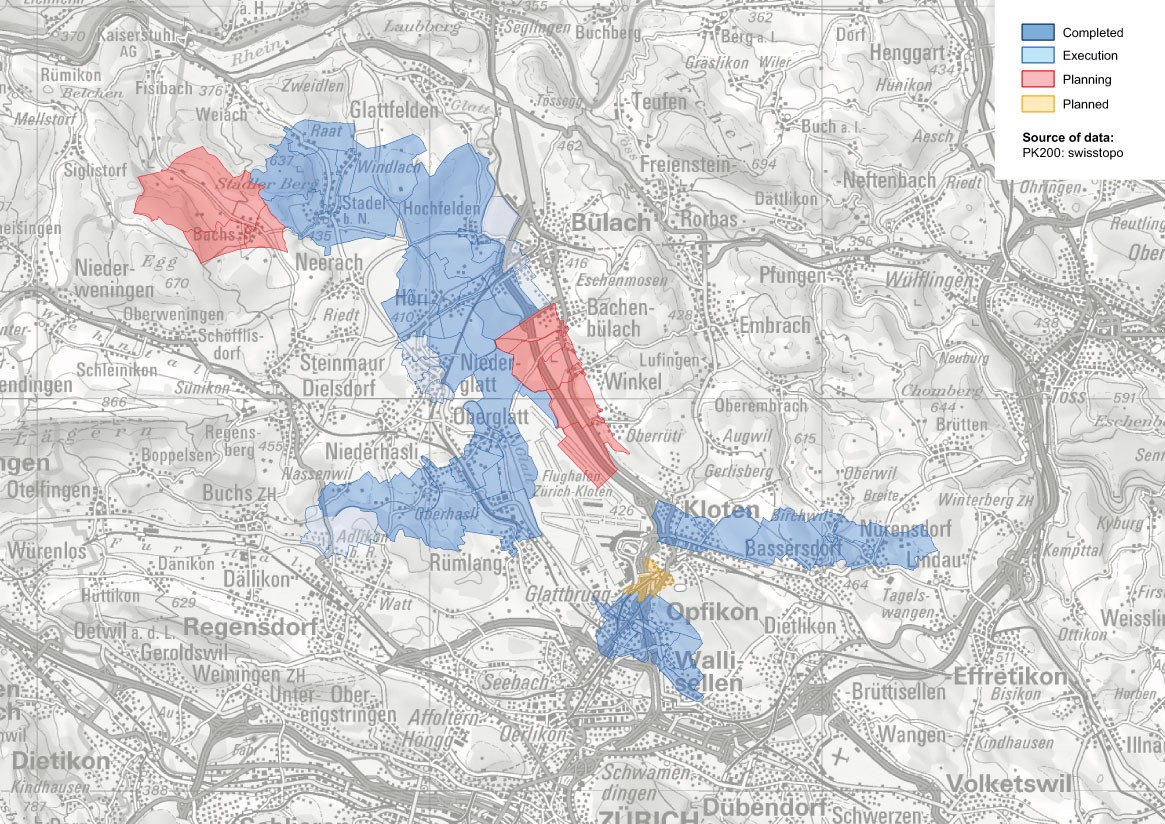 Overview of sound insulation measures in 2017 (Programme 2017, as at March 2017).
Expanded sound insulation programme
In connection with approved noise exposure levels and its 2014 operating regulations application, FOCA required Flughafen Zürich AG to submit an expanded sound insulation programme by the end of June 2015. Flughafen Zürich AG duly submitted its 2015 sound insulation programme by this deadline. Over and above the CHF 240.0 million estimated for the original "Programme 2010" sound insulation programme for local residents, on 22 June 2015 the Board of Directors approved further measures for the 2015 sound insulation programme worth a total of CHF 100.0 million. The Federal Office of Civil Aviation (FOCA) gave its approval in December 2016. However, as an objection was lodged, the programme has yet to be implemented. Once legally in force, the 2015 sound insulation programme is to be implemented within ten years.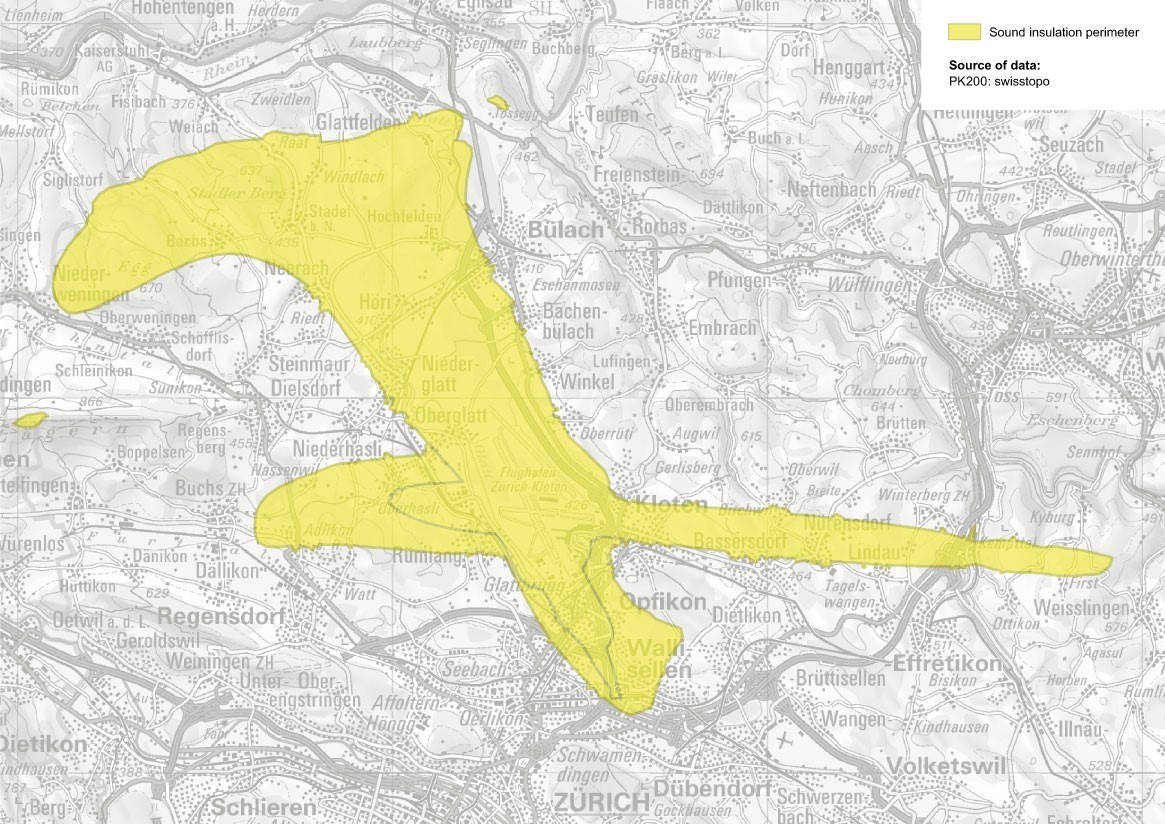 Sound insulation perimeter for purely residential zones for sensitivity level (SL) II.
South-side sound insulation concept
As part of its south-side sound insulation concept, Flughafen Zürich AG has installed window-closing systems or sound-absorbing ventilators free of charge in bedrooms in numerous properties in Zurich, Opfikon, Wallisellen and Dübendorf (expenditure in 2017: around CHF 1.3 million). Apart from a few exceptions, this project had been completed by the end of 2017.
The federal government required Flughafen Zürich AG to submit a supplementary concept based on acoustic criteria plus a new perimeter for the area covered by the programme by the end of 2017. This project was submitted on 20 December 2017.