Waste
Despite substantial growth in passenger volumes, the amount of waste generated at Zurich Airport only increased slightly. Systematic waste management enables almost all waste to be disposed of either thermally or by recycling.
SUSTAINABLE USE OF MATERIALS
As a major transport hub handling cargo and tens of thousands of people every day with constantly expanding infrastructure, Zurich Airport generates a considerable volume of waste. Flughafen Zürich AG therefore places the highest priority on avoiding waste from the outset. Where this is not feasible, it collects recyclables separately and disposes of residual waste in an environmentally responsible manner.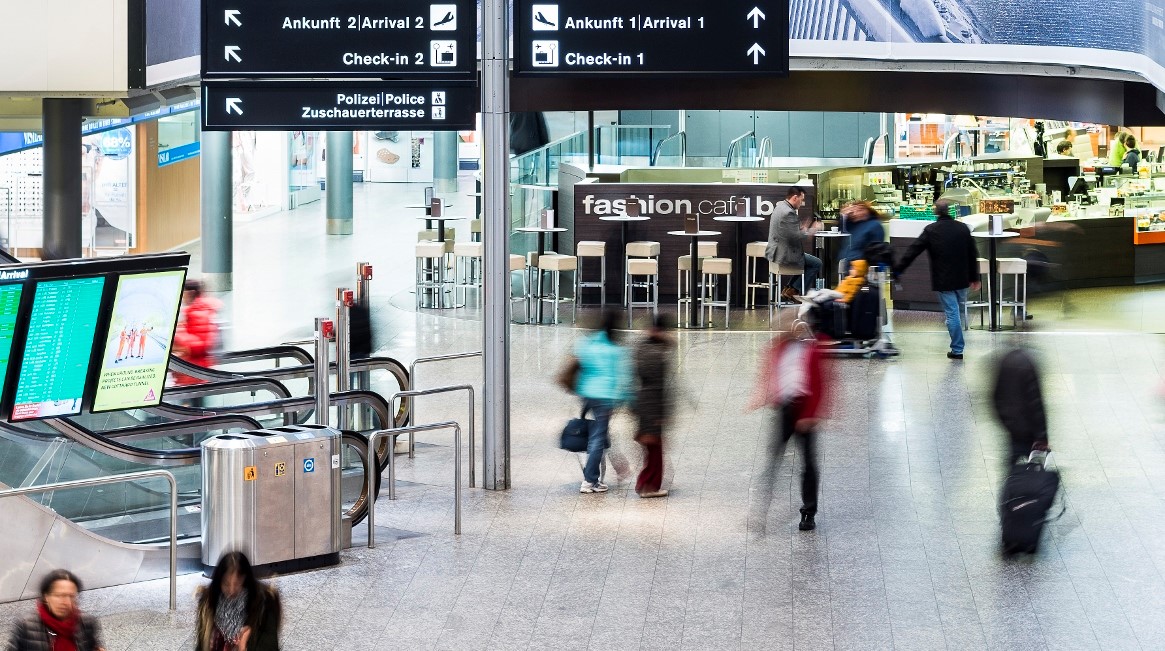 MATERIALS RECYCLING AND ENERGY RECOVERY
Flughafen Zürich AG handles the disposal of its own waste as well as the majority of waste from other companies at the airport. Wherever possible and expedient, it makes every effort to collect recyclables separately and send them for recycling. In Switzerland, energy is recovered from general waste through combustion. Such waste from Zurich Airport is burned in a waste incineration plant and the heat produced is used to generate electricity and supply a district heating network.

Trends during the reporting year
Despite a significant rise in passenger numbers at Zurich Airport, the overall quantity of waste increased only slightly during the reporting period: it amounted to 18,153 tonnes, representing a 1.3% increase on the previous year. Compared with 2016, the proportion of mixed waste decreased slightly to 54.5%, while the proportion of waste sent for recycling rose to 44.9%. The quantity of paper and cardboard collected dropped for the second time in a row and came to 3,029 tonnes.
Thanks to various measures implemented near the security checkpoint and in the disposal channel for the PET bottles collected there, 242 tonnes of PET were collected and recycled in the reporting period, representing an increase of 69%. The quantity of confiscated liquids was reduced by 7% to 213 tonnes during the same period.
To enable a comparison with other airports to be made, the quantities indicated were defined by the German airports association (ADV).