Global climate
Flughafen Zürich AG recognises its responsibility for reducing CO2 emissions in the areas under its control at the airport. Over the past 20 years, the company has succeeded in cutting CO2 emissions by over 40%.
Airport Carbon Accreditation
The airport's efforts to reduce CO2 emissions have been recognised by Airport Carbon Accreditation (ACA) since 2010. ACA is an initiative of ACI EUROPE which encourages airports to reduce their CO2 emissions and recognises their achievements in doing so. The programme now extends to airports on all continents. There are four levels of award, with the highest level signifying that airport operations are carbon-neutral.

Zurich Airport has been accredited at the second-highest level, which means that Flughafen Zürich AG is continually reducing its CO2 emissions and is helping its partners to cut their emissions too.
CO2 sources
Of the known greenhouse gases, only carbon dioxide (CO2) is produced in relevant quantities at Zurich Airport. Each year the quantities emitted are recorded in a CO2 inventory.
In accordance with the Greenhouse Gas Protocol (GHG protocol), the CO2 sources are allocated to different spheres of influence known as "scopes". Scope 1 comprises airport-owned or controlled sources. These mainly include heating systems, own electricity production, and Flughafen Zürich AG's vehicle fleet. Scope 2 is off-site electricity generation, i.e. electricity that is bought in. Finally, scope 3 covers all other airport-related sources. This includes all ground handling systems, feeder traffic, and the actual aircraft.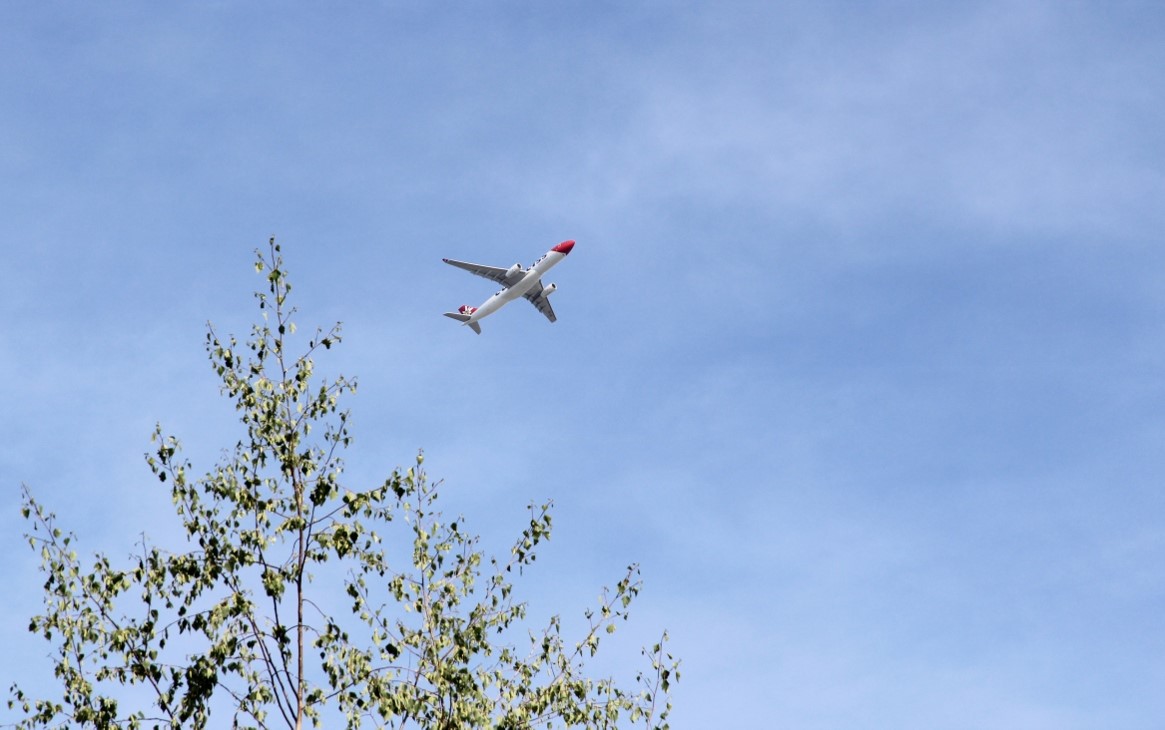 Situation in 2017
In the reporting period, CO2 emissions at Zurich Airport amounted to 27,917 tonnes in scope 1, 1,665 tonnes in scope 2 and 4,039,010 tonnes in scope 3. Although less energy was required at Zurich Airport, the CO2 emissions from both heat generation and electricity consumption rose. The former is due to the fact that supply bottlenecks for natural gas and extraordinary maintenance work on the oil tanks at the airport's own heating plant resulted in an increase in heating oil consumption. The higher CO2 emissions from electricity generation are the result of a different electricity mix. Finally, the increase in traffic units and flight movements resulted in an increase in CO2 emissions in scope 3 too.
CO2 emissions at Zurich Airport by scope since 1997.
Reduction targets
Flughafen Zürich AG has set itself ambitious targets for reducing its scope 1 and 2 CO2 emissions. It has already met its target for cutting emissions to 30,000 tonnes ahead of 2020. It is aiming to reduce these emissions still further to 20,000 tonnes by 2030. This represents a reduction in CO2 emissions of more than 50% compared with 1991, despite significantly expanded infrastructure.
Reduction target 2030
The goal is to reduce emissions to 20,000 tonnes by 2030.