Annual Report of Flughafen Zürich AG
2018
Highlights 2018
opening of AIR: a dining experience at ZRH
The new AIR restaurant that opened at the beginning of the year with over 500 covers and seating for a further 250 on its outdoor terrace is proving highly popular among passengers, employees and visitors, which is also reflected in its healthy turnover.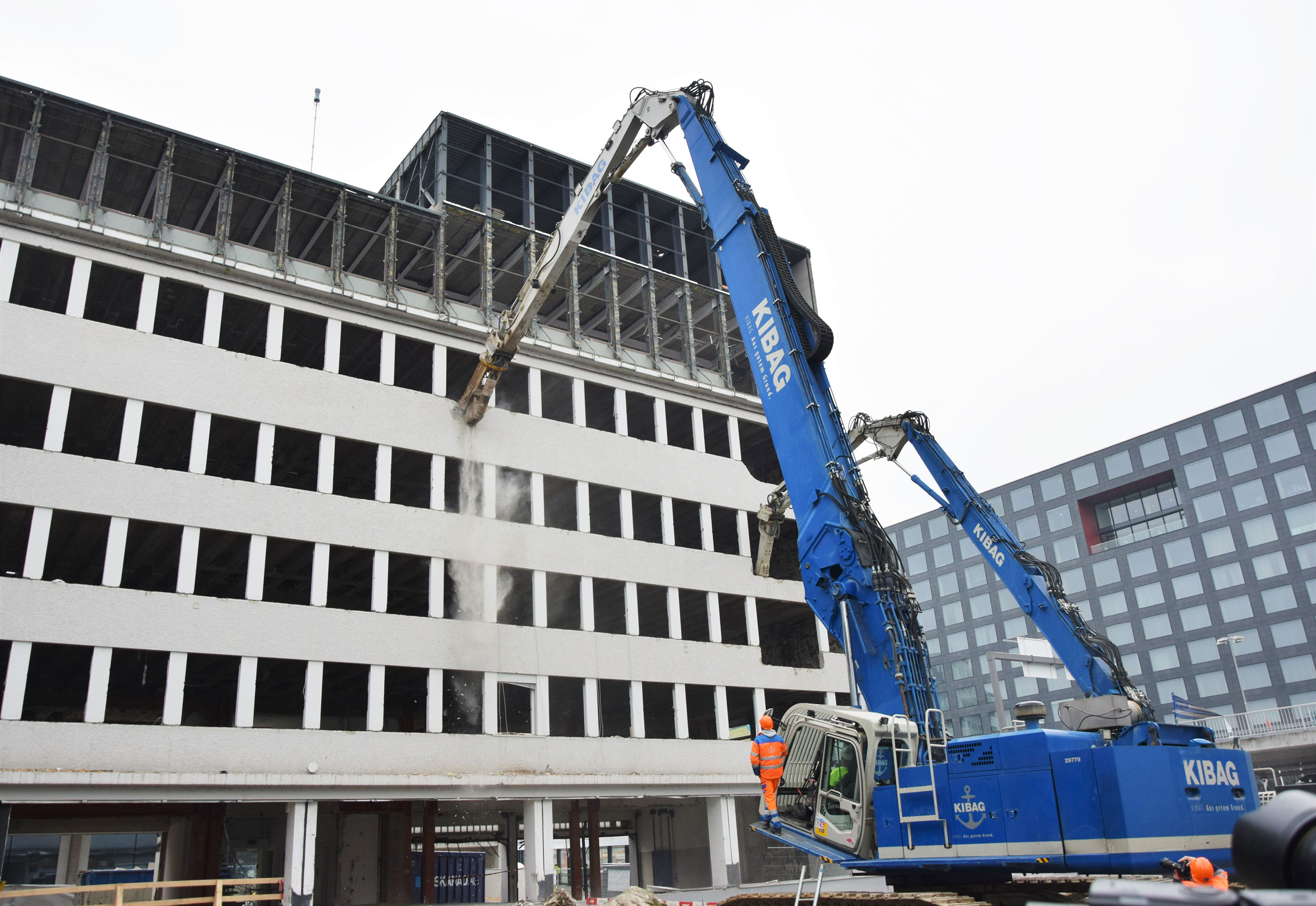 Groundbreaking ceremony for baggage system expansion project
Spring sees the official start in the form of the groundbreaking ceremony for the expansion and refurbishment of Zurich Airport's baggage handling system. The construction project will be implemented during ongoing operations until the end of 2025 and upon completion will ensure greater baggage handling capacity.
Impressions from the #70JahreZRH airport event weekend - it was great with you guys! More pictures: https://goo.gl/TMEo6B

— Zurich Airport (@zrh_airport) Sep 3, 2018
70,000 visitors celebrate 70 years of Zurich Airport
In its 70th anniversary year, Zurich Airport opened its doors on 1-2 September and welcomed airport fans, families and interested members of the public to an airport experience weekend. A wide-ranging programme featuring airshows, exhibitions, guided tours, bus tours and concerts took place at eight event areas.
Ten new "Golf" stands came into operation
In the south of the airport, to the west of Hangar 3, ten new stands for aircraft handling came into operation in September. The airport is thus expanding its offering for air travel within Europe.
New tenants for THE CIRCLE
A number of new rental contracts were signed in 2018. Microsoft Switzerland is moving its Swiss headquarters to Zurich Airport, Spaces is opening the country's biggest shared office space, and Raiffeisen Switzerland, isolutions and exciting culinary formats will move into THE CIRCLE in 2020.
website
Stephan Widrig, CHIEF EXECUTIVE OFFICER

"We look back on a successful year in 2018 with stable flight operations, rising passenger volumes and successful commercial centres. With THE CIRCLE and the expansion of our foreign ventures, our strategic growth is on target."
Go to the Address to Shareholders
KEY FINANCIAL DATA
Revenue (in CHF)
1,152.9

+11.2%
million
EBITDA (in CHF)
571.0
million

EBITDA margin

49.5%
Profit (in CHF)
237.8
million

–16.7%
Return on invested
capital (ROIC)
7.4
%
previous year

8.1%
Traffic figures
freight (in tonnes)
493,222
RESPONSIBILITY
1,754 kWp
OUTPUT
Flughafen Zürich AG is investing in sustainable energies such as solar power. In autumn 2018, a new photovoltaic array with a peak output of 686 kWp (kilowatt peak) was commissioned. This boosted the installed capacity for the airport as a whole to 1,754 kWp. In the reporting year, output totalled 1,198 kWp and covered 1.5% of the entire airport's requirement. Additional photovoltaic arrays will be commissioned in the next few years.