Address to shareholders
Dear Shareholders,
Dear Sir or Madam
As the demand for international mobility continues to grow, 2018 saw a further year of rising passenger volumes. For the first time ever in the history of the company, at the end of the reporting year the number of passengers had passed the 30 million mark. Building on our high standards, we were able to further develop both the safety of flight operations and the quality of the passenger experience at Zurich Airport. We are continually investing in the entire airport complex in order to satisfy the demand for global mobility into the future. This requires a stable political and regulatory environment in terms of both future aviation capacity and the ability to finance the ground infrastructure.
In addition to the regulated aviation business, we are constantly expanding our involvement in non-regulated ventures too. Our commercial centres both landside and airside are proving highly popular and are performing very well despite the generally lacklustre performance of the retail market as a whole. During the year under review we hit our targets for progress in both the construction and marketing of our major project THE CIRCLE. This new all-round go-to destination at Zurich Airport is increasingly becoming a visible reality and is set to strengthen our airport as a leading centre in the Greater Zurich Area. Abroad, the construction of a new airport terminal in the Brazilian city of Florianópolis – our biggest project at present – is also well on track.
In 2018, Flughafen Zürich AG generated a profit of CHF 237.8 million. The Board of Directors is proposing to the General Meeting of Shareholders the payment of an ordinary dividend of CHF 3.70 per share – which is CHF 0.40 more than in the previous year – and payment of an additional dividend from reserves from capital contributions of CHF 3.20 per share.
PASSENGER VOLUMES AND KEY FINANCIAL DATA
In 2018, for the first time ever more than 30 million passengers passed through Zurich Airport, to be precise a total of 31,113,488. This represents a year-on-year increase of 5.8%. The number of local passengers rose by 5.6% to 22.0 million. The transfer passenger share increased to 28.4% (2017: 28.3%) as the number of transfer passengers at Zurich Airport went up by 6.4% to 8.8 million. Equally notable is the further increase in the number of peak days on which over 100,000 passengers travelled. During the year under review, Zurich Airport recorded 63 of these peak days (versus 22 in the previous year), and in July saw an all-time record of just under 115,000 travellers on a single day.
days with over 100,000 passengers
Over 100,000 passengers passed through Zurich Airport on 63 days.
There were 278,458 flight movements in 2018, 3.0% higher than in 2017, while air freight volumes grew 0.6% year on year. A total of 493,222 tonnes of freight were transported.
In the 2018 financial year, Flughafen Zürich AG's revenue grew CHF 115.8 million to CHF 1,152.9 million (+11.2%). Of the total revenue, approximately 57% was attributable to aviation and 43% to non-aviation business. Higher commercial and parking revenue as well as business abroad contributed to this growth. After deducting operating expenses amounting to CHF 581.9 million and depreciation of CHF 244.5 million, earnings before interest and tax (EBIT) came to CHF 326.5 million (2017: CHF 339.9 million). During the year under review, earnings before interest and tax (EBIT) were affected by a one-off amount of CHF 57.6 million for the increase of the provision for sound insulation measures.
Profit for the financial year just ended amounts to CHF 237.8 million, down CHF 47.7 million from the prior-year period. While both the payment of CHF 3.8 million received in connection with the liquidation of Swissair in debt restructuring proceedings and the one-off gain of CHF 31.4 million resulting from the disposal of the remaining 5% interest in Bangalore International Airport Ltd. impacted positively on profit in the prior year, the increase of the provision for sound insulation measures reduced consolidated profit for the year under review by CHF 45.8 million. Adjusted for these one-off items, profit rose by CHF 33.3 million year on year to CHF 283.6 million (+13.3%).
Flughafen Zürich AG invested CHF 290.1 million in ongoing projects in the reporting period (2017: CHF 239.0 million).
AIRPORT CHARGES ORDINANCE
In November 2018, the Federal Office of Civil Aviation (FOCA) presented its proposals for revising part of the Ordinance on Airport Charges. The specific changes proposed will substantially increase the amount of economic added value skimmed off in two areas: in future 50% instead of 30% from airside commercial activities and 75% instead of 30% of road vehicle parking are to be used to cross-subsidise flight operations. By contrast, there is to be no change to the formula used to calculate return on invested capital which, in the light of persistently low or even negative interest rates in the forthcoming charging period, would lead to a very low cost of capital being applied. The Flughafen Zürich AG share price fell sharply in response to this announcement.
Flughafen Zürich AG does not object in principle to a further reduction in charges in the next charging period. However, FOCA's proposed changes to the Ordinance on Airport Charges include significantly harsher provisions that would result in Flughafen Zürich AG losing an excessive amount of money to invest in the airport's infrastructure. If these proposed provisions were to be imposed in conjunction with a lower return on capital, aviation revenues at Zurich Airport would drop by around 25% in the next charging period.
We will resist any proposed slashing of earnings from our aviation business which would deprive us of the means to invest in the airport's infrastructure in future.
As a private sector company playing a vital role in Switzerland's economy, we finance all ground infrastructure from our own resources, as this is the basis for the extraordinary attractiveness of Zurich Airport. If we were to lose this ability to invest, the confidence of investors in Switzerland's financial market and the location quality would suffer long-term damage. This cannot be in the interests of our country's international connectivity. We hope that the full Federal Council, which has the ultimate say on amendments to the charges ordinance, is aware of these far-reaching consequences.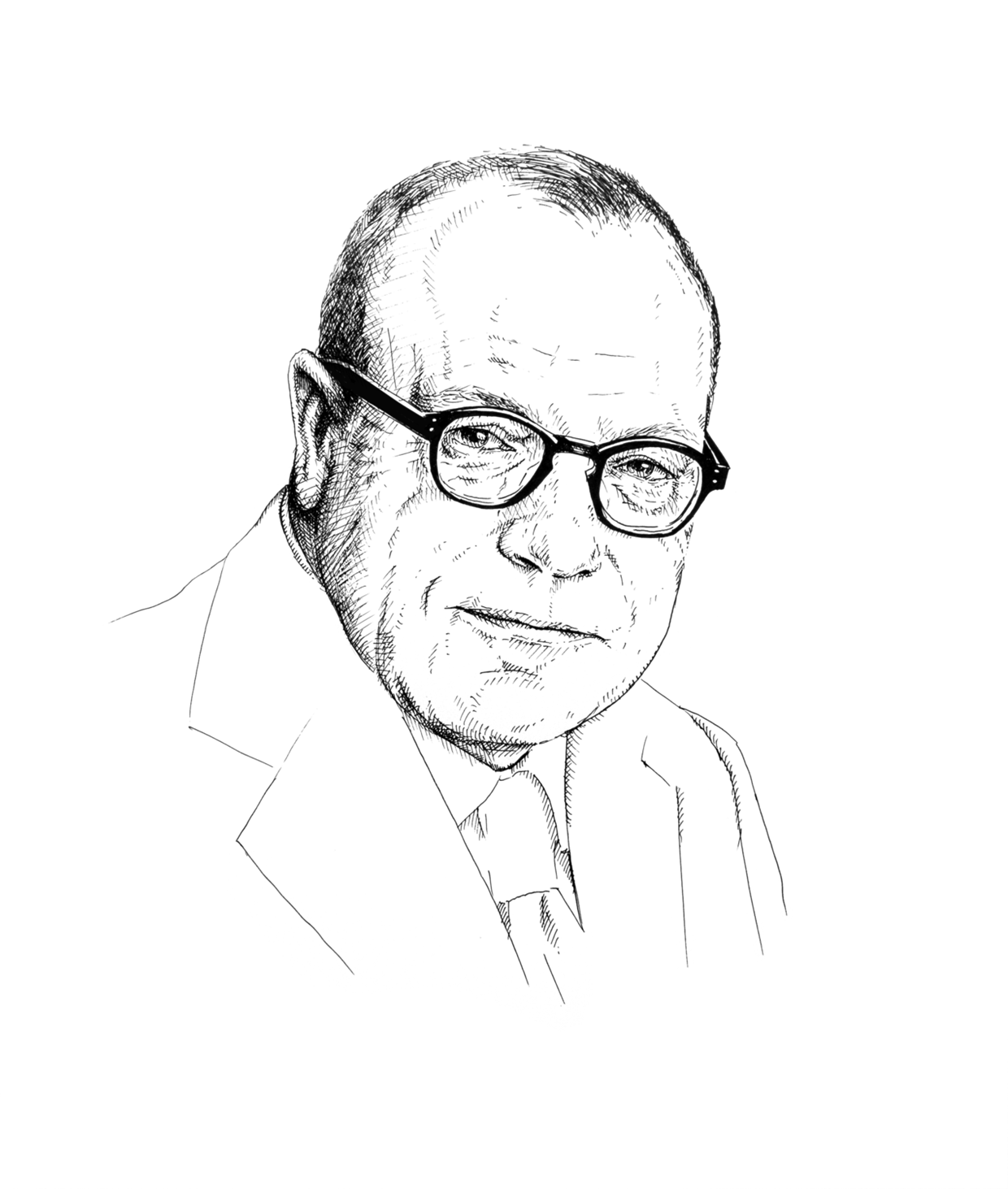 Andreas Schmid
Chairman of the Board of Directors
"The airport charges are the basis for financing the aviation infrastructure and enable the constant renewal and expansion of Zurich Airport to its acknowledged high standards."

FLIGHT OPERATIONS
PARTIAL APPROVAL OF 2014 AMENDMENTS TO OPERATING REGULATIONS

FOCA has approved our application relating to the partial approval of the amendments to our operating regulations proposed in 2014 (BR2014). The decision was challenged by municipalities and private individuals and is currently due to be heard by the Swiss Federal Administrative Court. Particularly significant improvements are the lowering of the minimum altitude for runway 32, which will now allow four-engined aircraft such as the Airbus A340 to take off from this runway in the evenings. This will reduce unnecessary runway crossings, significantly shorten the taxiing time for long-haul aircraft from Dock E and help to minimise delays in the evenings. No approval has yet been granted for the most important safety measure for Zurich Airport, namely the separation of take-off and approach routes in its east concept. This element of BR2014 also requires Germany to consent to the original submission, which it has yet to do.
2017 AMENDMENTS TO OPERATING REGULATIONS AND SECURITY ZONE PLAN

The amendments to the operating regulations proposed in 2017 (BR2017), based on the framework set out in SAIP2, were published for public consultation in September of the year under review. All the measures requested in BR2017 are intended to contribute to even more stable, safe and efficient flight operations in all weather conditions. As well as improving the safety margin, in particular the new "bise" wind concept and the fanning out of take-offs from runway 28 will help to cut delays. Owing to the extraordinarily lengthy legal proceedings involved, it is unlikely that the various individual optimisation measures will be implemented for some years yet.
At the same time as BR2017, the specification of new night noise contours and the revised security zone plan were published for consultation. The previous plan dated from 1978 and no longer complied with the requirements of the International Civil Aviation Organization (ICAO). The revised security zone plan now includes all flight paths in the 2017 operating regulations. The restrictions do not affect any existing buildings.
NEW AIRLINES AND DESTINATIONS

2018 saw the addition of more new airlines and destinations at Zurich Airport, and the expansion of the long-haul sector was especially welcome. Hainan Airlines is now flying to Shenzhen in China, while Sichuan Airlines has introduced a service to Chengdu (via Prague). Edelweiss Air has extended its offering to include new long-haul destinations Buenos Aires, Colombo, Ho Chi Minh City, Mahé, Varadero, Denver and Orlando. Further new destinations in the USA include Philadelphia courtesy of American Airlines and San Francisco with United Airlines, while Air Canada is now also flying to Vancouver. Our hub carrier Swiss International Air Lines has extended its European network in particular with new services to Bremen, Brindisi, Marseille and Sylt. Cyprus Airways returns to Zurich with a flight to Larnaca on Cyprus.
NEW INFRASTRUCTURE ON THE APRON

Thanks to a new 200-metre long access taxiway on runway 16, aircraft will be able to line up more flexibly and efficiently when taking off, which in turn will improve punctuality. Two additional high-speed taxiways are being built for runway 28 on the western side of Zurich Airport. They form part of the measures derived from the SAIP detailed plan and allow aircraft to exit the landing runway more quickly so it can be released to the next aircraft faster. The first high-speed taxiway went into operation in December 2018 and the second one is scheduled for completion in June 2019.
New stands
New aircraft stands were opened on the southern side of the airport at the end of 2018.
Ten new open aircraft stands on the southern side of the airport were opened in October 2018. They provide eight hectares of space for medium-haul aircraft and are helping to meet the rising demand for stands for inter-European flights.
Retail
REVENUE GROWTH AND NEW CONCEPTS IN 2018

Thanks to continually rising passenger numbers, growth in airside revenues was extremely positive. In particular the watches and jewellery segment posted strong growth, as did restaurants and eateries.
Despite the difficult trading climate, landside revenues are stable. The new AIR restaurant that opened at the beginning of the year with over 500 covers and seating for a further 250 on its outdoor terrace is proving highly popular among passengers, employees and visitors, which is also reflected in its healthy turnover.
Mainly changes to food segment concepts are in the pipeline for the coming year, and two new luxury boutiques will augment the airside offering.
PARKING AND LANDSIDE TRANSPORT

The renovation of car park P1 is on track, and the car parks are being well used throughout the financial year, in some part also thanks to increasing sales of parking services online. Since the installation of 38 electric vehicle charging points in car park P6, around 1,400 charging sessions have been logged.
The Oberhau car park project with direct access planned to the Glatttalbahn tram line is still on hold. In May 2018 the Swiss Federal Administrative Court rejected objections to the planning application. The Swiss Association for Transport and Environment (VCS) then submitted an objection to the Swiss Federal Supreme Court. As a result, this building project has been further delayed. As of the end of the reporting year, the number of trams to Zurich Airport on the Glatttalbahn in the early morning will be increasing, which will benefit both shift workers and passengers alike.
THE CIRCLE

When THE CIRCLE opens in 2020, Zurich Airport is undoubtedly set to become a leading centre in the Greater Zurich Area. Various new tenants such as Raiffeisen and Microsoft Switzerland were acquired in the year under review. The latter is planning to move its head office to THE CIRCLE and has also entered into a strategic partnership with Flughafen Zürich AG for digitalisation of THE CIRCLE. Contracts have also been signed with further tenants in the healthcare sector and well-known restaurateurs.
The above-ground work is proceeding on schedule. Three of the six buildings have already reached their final height, and in some cases entire facades are in place. The adjacent park is being upgraded and the associated planning consents have been granted. This will create a public space for rest and relaxation where people can get together and be surrounded by nature, yet still be within walking distance of the airport terminals. THE CIRCLE is also setting new standards as far as sustainability is concerned. The complex will receive LEED Platinum certification, and the MINERGIE label also confirms that it is built to be extremely energy-efficient.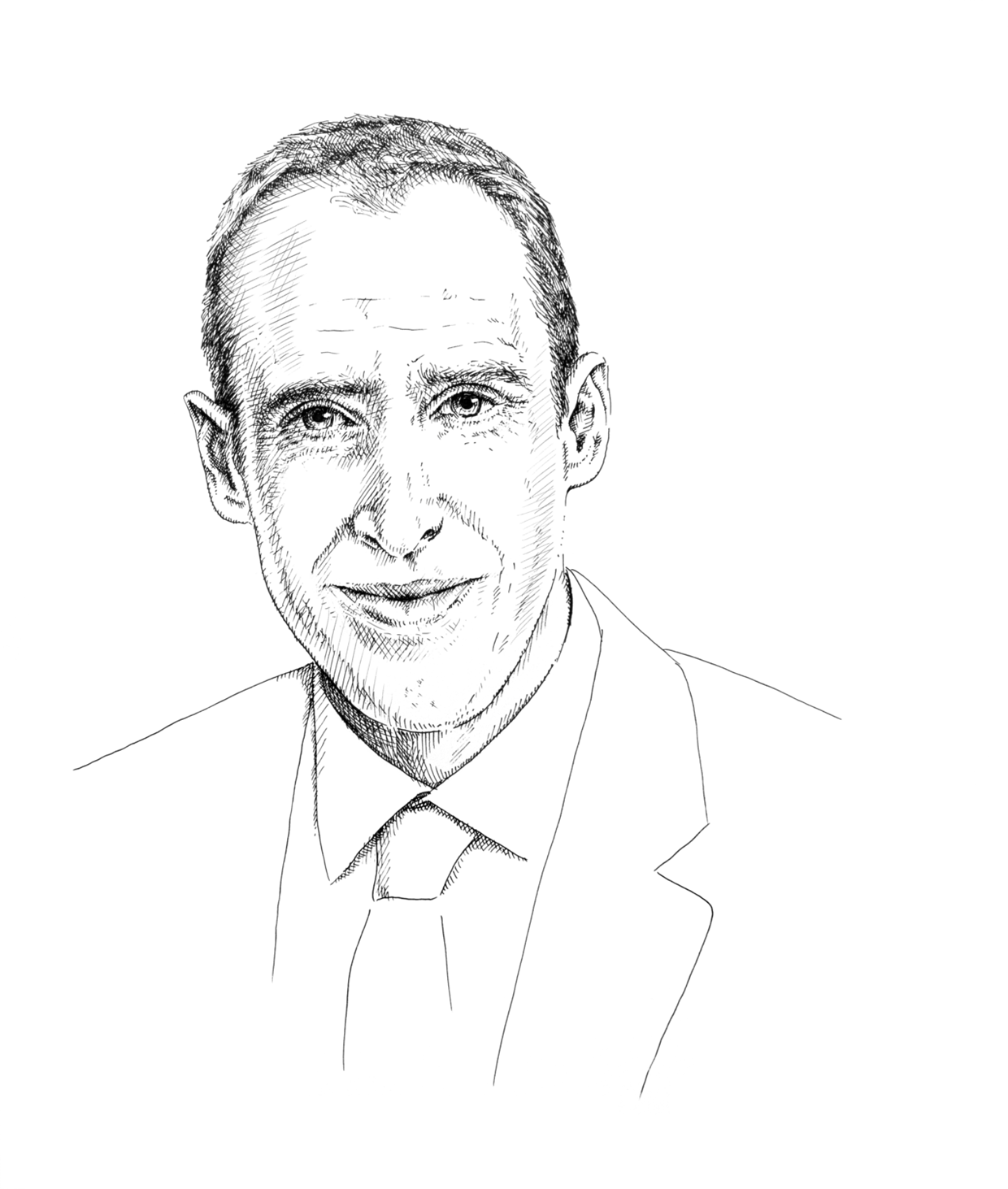 Stephan Widrig
Chief Executive Officer
"THE CIRCLE and the park will enhance Zurich Airport as a major meeting centre in Zurich."





INTERNATIONAL
After acquiring the concession the previous year, Flughafen Zürich AG took over the operation of Florianópolis airport in southern Brazil in January 2018. Just a few months later it already commenced building a new terminal for it, which is scheduled for completion in the second half of 2019.
Flughafen Zürich AG is currently involved in the operation of six airports in Latin America. Along with Latin America, the development of our international business is focused on projects in Asia. To develop the market in Asia, the airport operator set up a Regional Office in Kuala Lumpur, Malaysia, which will be able to coordinate expansion and seize market opportunities when they arise.
OUTLOOK AND THANKS
Flughafen Zürich AG is operationally, financially and strategically on very solid foundations. Thanks to our very high quality standards and cost-conscious approach, we are currently competitive as a mid-sized air transport hub in the heart of Europe. If we are to remain so over the long term, we need prudent ongoing development of the political and regulatory environment, in particular in relation to our ability to finance our infrastructure and simplify flight operations. At the same time we are reducing our dependency on aviation growth in Zurich by turning our airport into a major business and lifestyle destination and by seeking to grow our aviation business in emerging economies in Latin America and Asia.
In the autumn of 2018, to celebrate our 70th anniversary, we held an airport experience weekend as part of a large public festival. Around 70,000 enthusiastic visitors demonstrated vividly that the public supports and shares our fascination with Zurich Airport.
We would like to thank all partners and stakeholders of Zurich Airport most warmly, and also thank our employees for their exceptional commitment to our company and to our airport over the past year.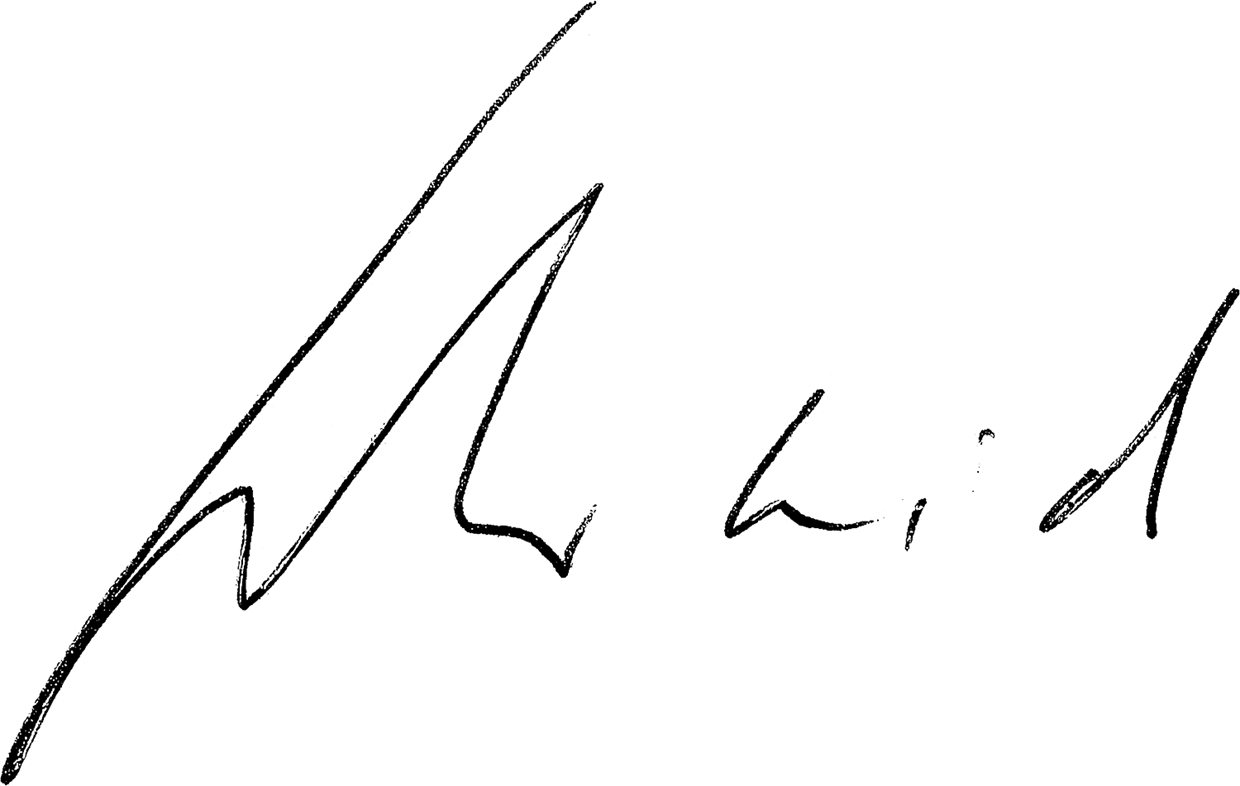 Andreas Schmid
Chairman of the Board of Directors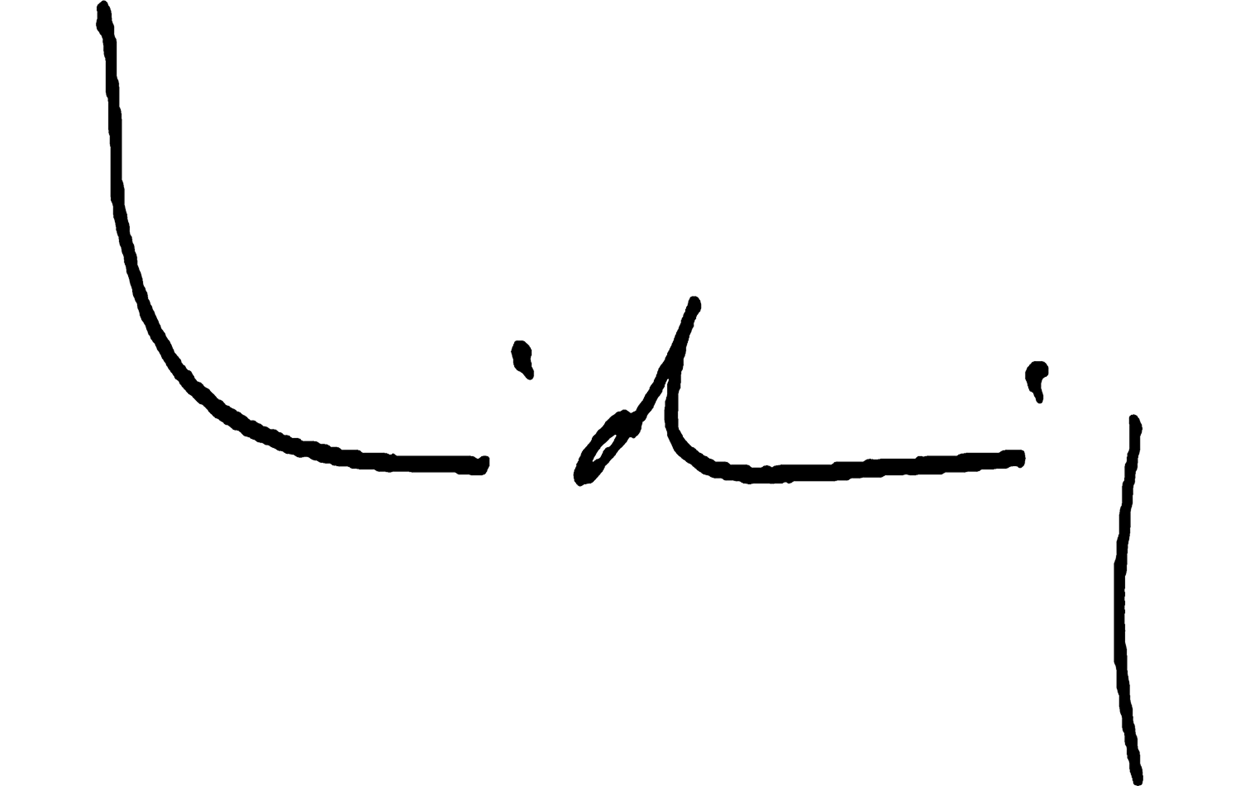 Stephan Widrig
Chief Executive Officer