Focus
The topic of sustainable business practices has been an important topic for the Zurich Airport Group for decades. In the fields of climate protection and noise mitigation in particular, the company has achieved a great deal at its Zurich site over the past thirty years. However, sustainable business management is not simply about minimising environmental impacts, it also requires taking a holistic view of all impacts on the environment and society.
With this report, the Zurich Airport Group has collated information about its environmental and social impacts for the first time. The report details both the positive and negative impacts of the business activities at its consolidated sites worldwide and sets out the action it is taking to mitigate negative consequences and enhance positive effects along its value chain.
Material topics
The Zurich Airport Group focuses its efforts on areas where it can have the greatest impact. In 2021, it therefore conducted a materiality analysis for the first time in accordance with the Global Reporting Initiative (GRI) Standards. This analysis identifies the main economic, environmental and social impacts of the company, not only at its Zurich site, but also at the companies abroad in which it has a majority interest.
The first step was to identify 15 sustainability topics where the Zurich Airport Group has an impact. These include both sector-specific issues such as safety or noise, along with broader concerns such as climate change, biodiversity or human rights. These topics may be grouped into three areas: local, ecological and social impacts:
In accordance with GRI's methodology, these 15 sustainability topics were assessed over two dimensions. First the significance of the company's impacts in relation to each topic was determined. Wherever possible this was done along the entire value chain to include both upstream and downstream processes. Secondly, the extent to which a particular topic influences stakeholder perception of the company was rated. The two dimensions were quantitatively evaluated for each of the topics, with the five having the highest scores being deemed material. This helped set a clear focus within the sustainability topics.
Many experts from various divisions across the group were involved in the process of identifying and evaluating the topics. The viewpoint of stakeholders was taken into account both as estimated by experts internally as well as on the basis of specific feedback.
The following diagram shows all the sustainability topics identified, grouped into local, ecological and social impacts:
Overview of sustainability topics
The five topics that are material for the Zurich Airport Group are listed with a brief description below. They are described in greater detail together with related key data later in the report. The management approach is also explicitly stated in accordance with the GRI Standard.
The ecological topics are recorded and managed in an environmental management system in accordance with international standard ISO 14001:2015. This management system was set up in 2001 and is audited every year.
While the Zurich Airport Group considers all 15 sustainability topics identified to be important, the five material topics have a particularly high priority and feed into the group's strategic focus (see Strategy). For each of the material topics, the company has defined actions to mitigate negative impacts and enhance positive ones. Where not yet defined, specific targets are to be formulated in the coming years and progress continually monitored.
| | | |
| --- | --- | --- |
| Topic |   | Description |
| Regional contribution |   | Contribute to added value and economic development in the region and to quality of life and location quality in general. |
| Noise |   | Reduce noise arising from aircraft and operations and protect residents against excessive aircraft noise. |
| Climate |   | Reduce greenhouse gas emissions and take measures to counter the impact of climate change at our locations. |
| Occupational and aviation safety |   | Protect employees, customers, passengers and visitors as well as the infrastructure against damage arising from accidents or criminal acts. |
| Business ethics |   | Act reliably, transparently and fairly towards business partners, competitors and authorities. |
Overview of material topics
Our contribution to attainment of the Sustainable Development Goals
The 2030 Agenda for Sustainable Development was adopted by the member states of the United Nations (UN) in 2015 in order to ensure that development was sustainable on an economic, ecological and social level. At its heart are the 17 Sustainable Development Goals (SDGs) and 169 accompanying targets. The ambition is for all member states to have attained these goals by 2030. Along with governments, companies are also called to action to help achieve these goals.
Switzerland and all the other countries in which the Zurich Airport Group operates have pledged to support Agenda 2030 and the SDGs. By conducting business responsibly, the Zurich Airport Group is also contributing to attainment of the SDGs. This report sets out how the Zurich Airport Group enhances positive impacts and mitigates negative ones. Contributions to 15 of the 17 goals were identified, and six where the group can make an especially valuable contribution were prioritised.
Overview of SDGs
More on the six prioritised SDGs: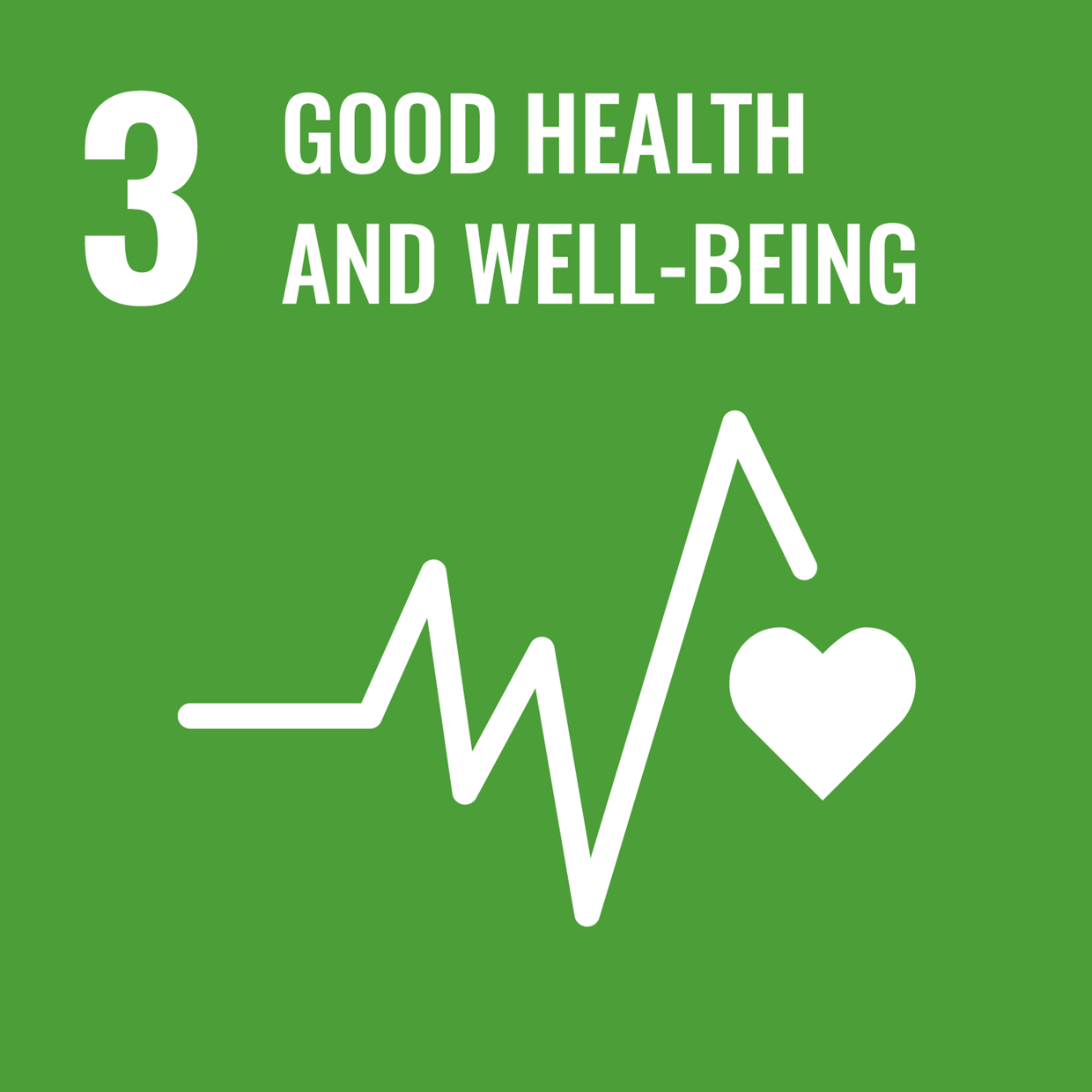 Good health and well-being
The Zurich Airport Group strives to ensure the health and well-being of everyone at all its airports. Avoiding ill health following accidents or other causes is a top priority. The company achieves this by instilling a culture of rigorous safety management, establishing high-quality infrastructures and offering opportunities and programmes to improve the health of employees. It also seeks to avoid potentially harmful emissions arising from air pollutants and noise, waste or waste water, for example.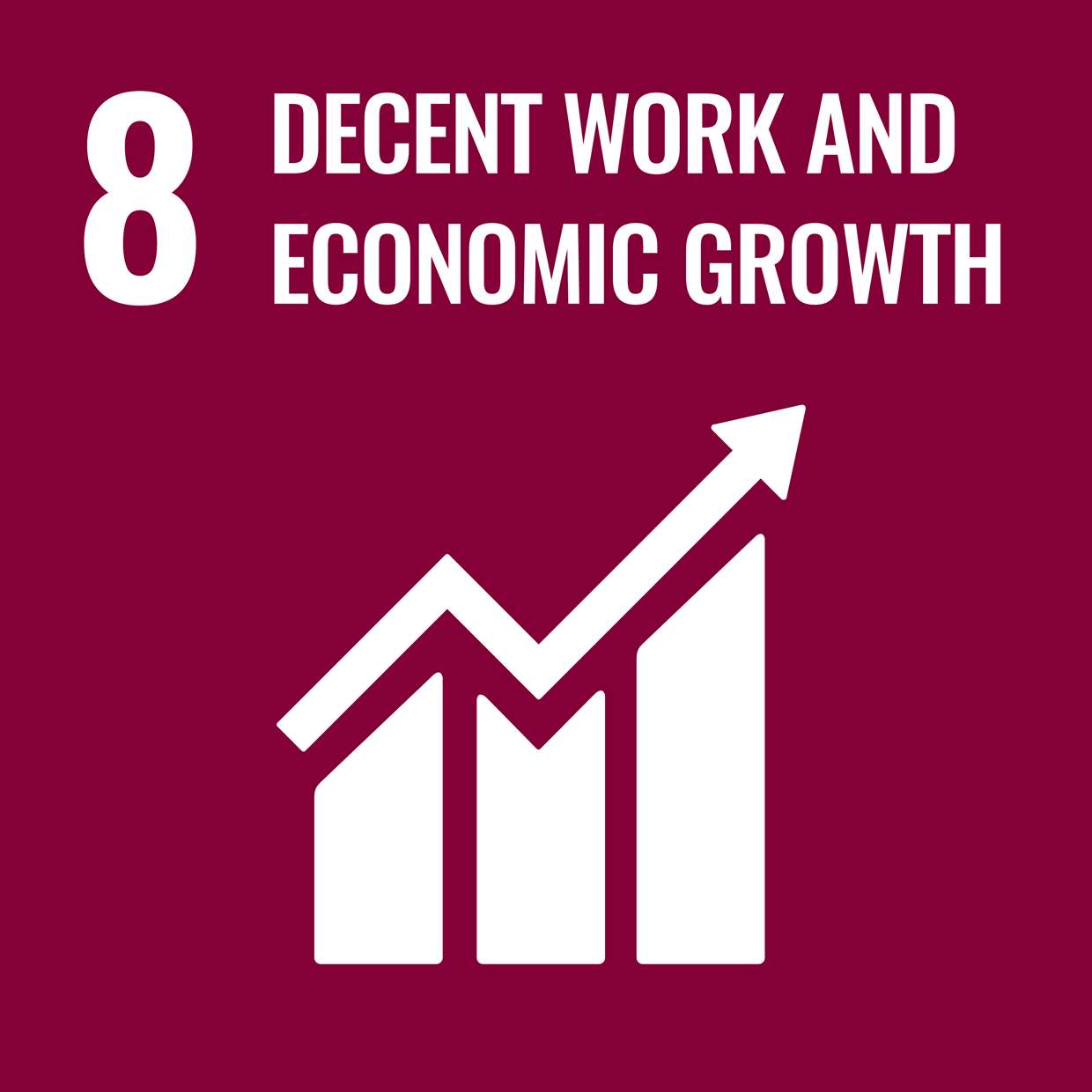 Decent work and economic growth
The airports in the Zurich Airport Group make a major contribution to wealth creation in their home regions. They offer employment and a source of income for variously skilled employees, and award contracts not subject to public procurement rules to other businesses in the region wherever possible. By providing flight connections for passengers and freight, they contribute to positive business growth locally. The Zurich Airport Group takes its responsibilities to its workforce seriously and, as a reliable employer, contributes to sustainable growth.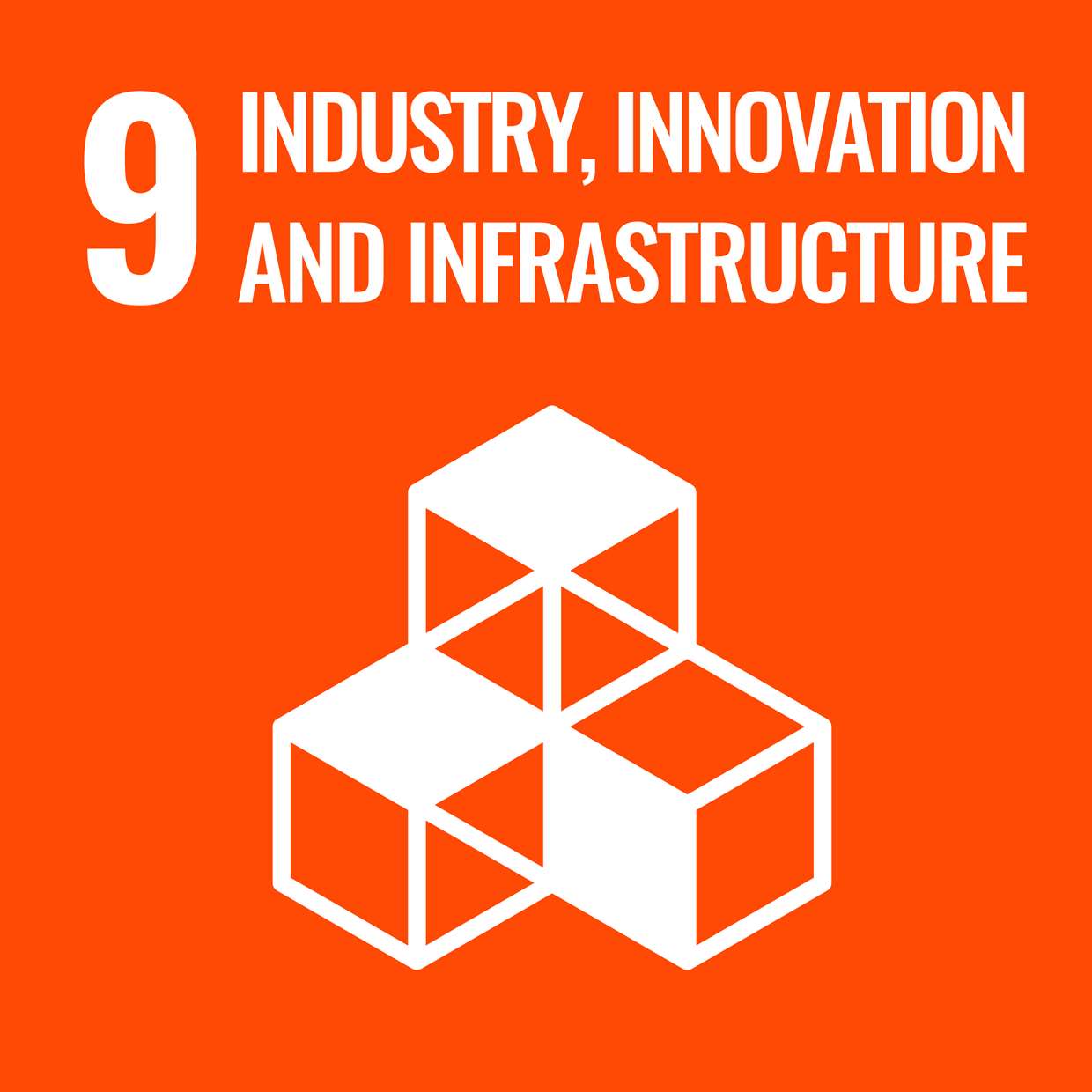 Industry, innovation and infrastructure
The Zurich Airport Group builds, maintains and operates high-quality, durable infrastructures. The development of airports also leads to the creation of other infrastructures such as roads, railways, energy production, wastewater treatment plants, communications infrastructure, etc. Airports are drivers of innovation and new technologies.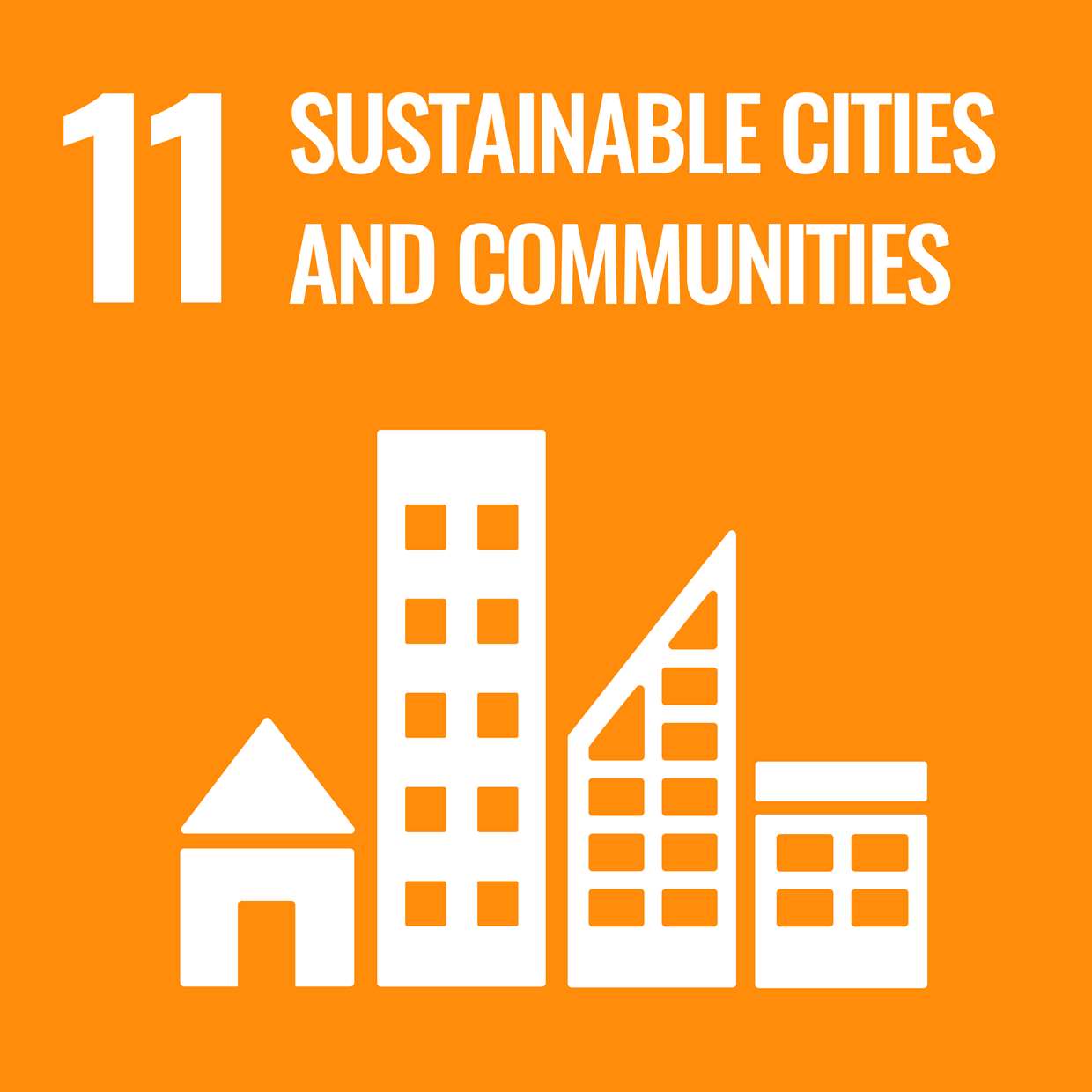 Sustainable cities and communities
Airports help shape cities and stimulate regional dynamism. The Zurich Airport Group contributes generally to raising the amenity value for people living near its airports. These airports perform important everyday functions, be it as a place of work, as a transport hub, or simply as a place for meeting and shopping. Flughafen Zürich AG makes every effort to minimise the negative impacts of air pollution and noise.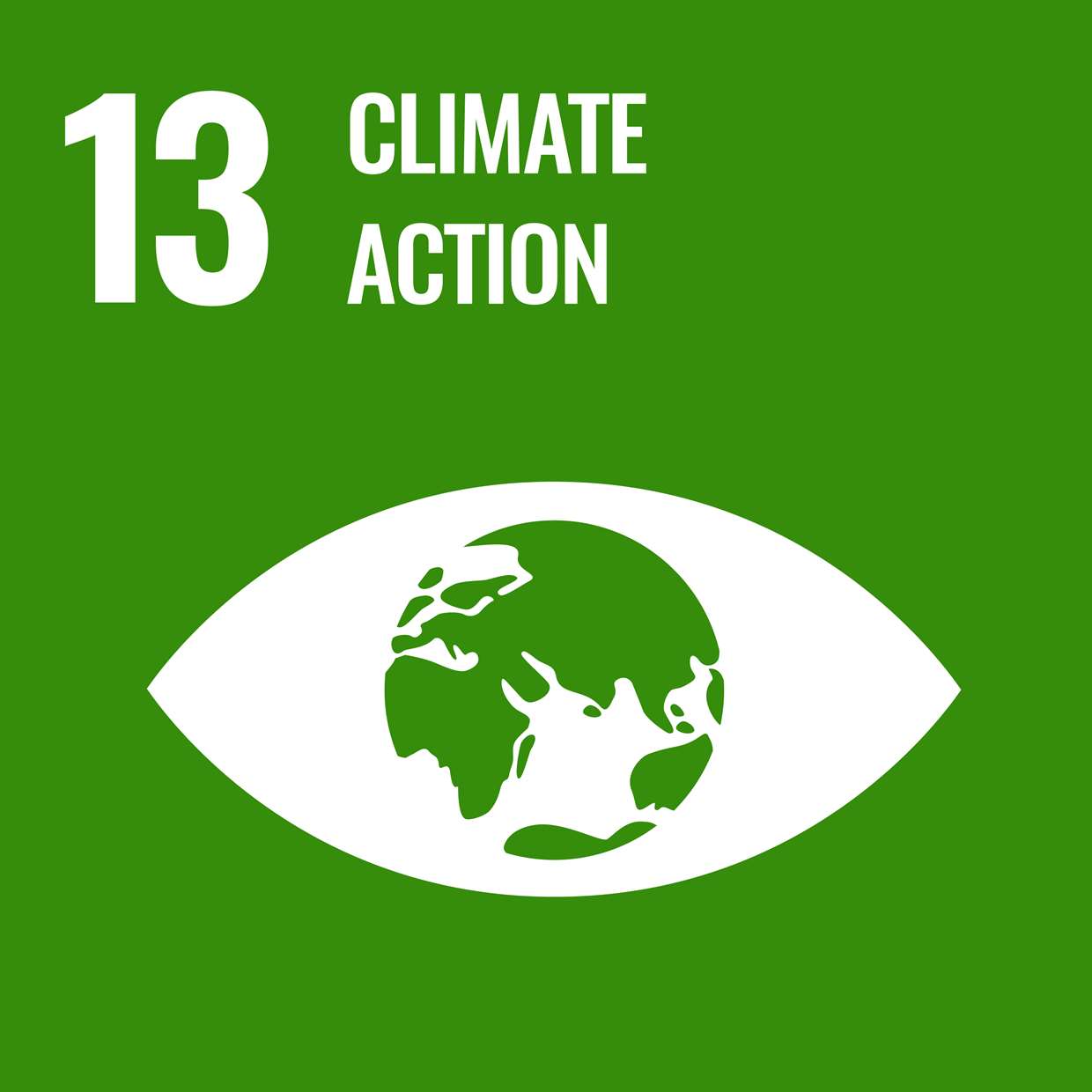 Climate action
Aviation is in the spotlight as a major contributor to greenhouse gas emissions in industrialised and developing countries. As airports also emit greenhouse gases as a result of their electricity, heating and cooling requirements, they are working to reduce their CO2 emissions. Flughafen Zürich AG has been successfully doing so for many years, focusing on measures to lower its energy needs for both buildings and vehicles. Flughafen Zürich AG also works with partner firms at its airports to reduce greenhouse gases across the entire spectrum of airport operations.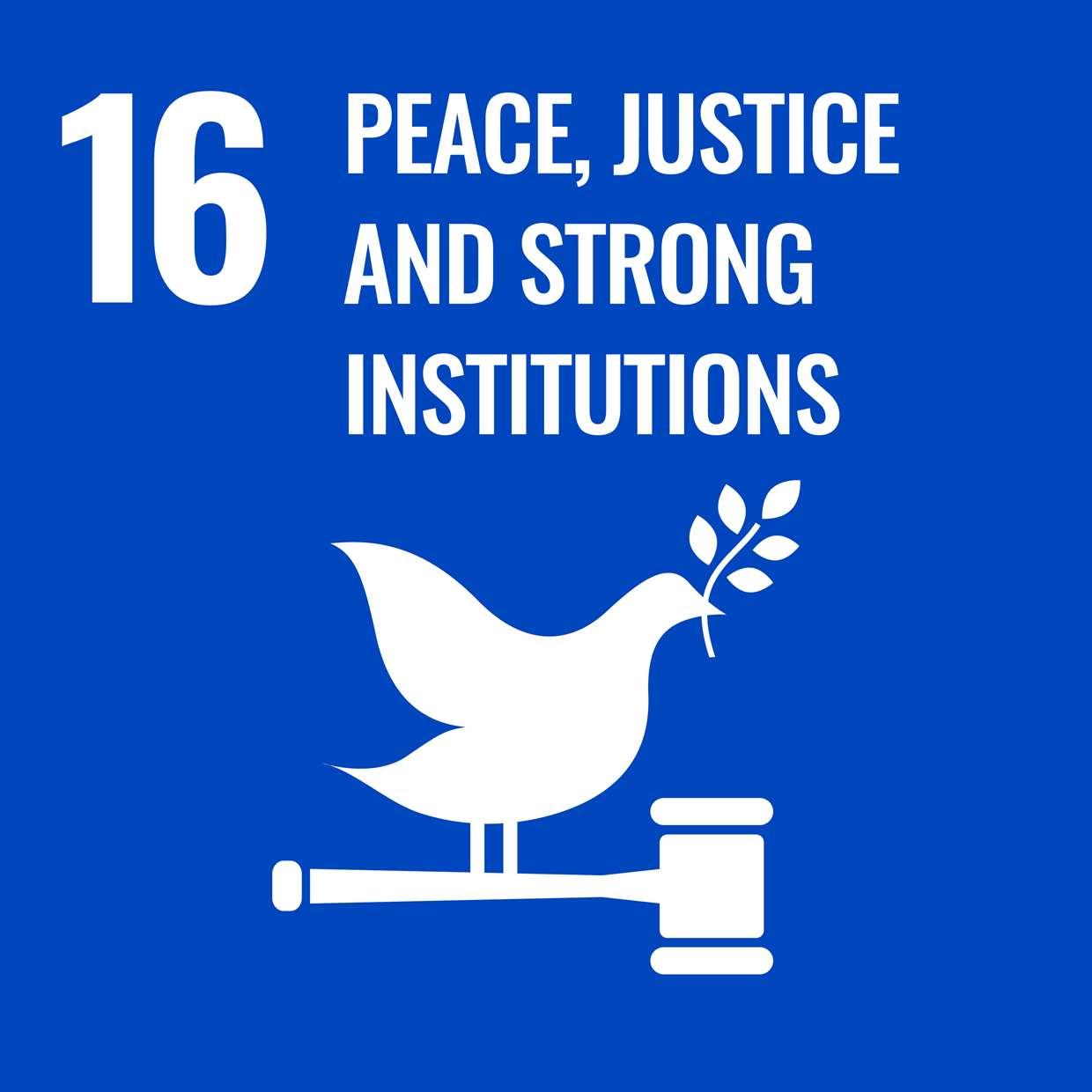 Peace, justice and strong institutions
The Zurich Airport Group conducts business fairly and complies with the law at all times. It works transparently in partnership with the authorities in the countries in which it operates, where it helps to strengthen institutions and combat corruption.
UN Global Compact progress report
The company became a signatory to the United Nations Global Compact during the reporting year. This commits it to uphold the ten principles in its business activities and to report on progress every year. The CEO's statement in support of the Global Compact can be found in the Letter to shareholders.
After signing up, Flughafen Zürich AG also added the commitment to sustainability at the top of its strategy house (see Strategy). In particular it acknowledges its obligation to anchor the ten principles even more firmly in its International division. The precepts of the Global Compact also align with the positions hitherto taken by the Zurich Airport Group. The company's Code of Conduct already includes these points and commits all employees to act in accordance with them in their daily work.
This report represents the company's progress report for the Global Compact. The following list indicates the sections of the integrated report where the respective information may be found.
Human rights
Principles 1 and 2:
Businesses should support and respect the protection of internationally proclaimed human rights, and

make sure that they are not complicit in human rights abuses.
See Human rights
Labour
Principles 3, 4, 5 and 6:
Businesses should uphold the freedom of association and the effective recognition of the right to collective bargaining,

the elimination of all forms of forced and compulsory labour,

the effective abolition of child labour, and

the elimination of discrimination in respect of employment and occupation.
See Responsible employer, Equality of opportunity and freedom from discrimination, and Human rights
Environment
Principles 7, 8 and 9:
Businesses should support a precautionary approach to environmental challenges,

undertake initiatives to promote greater environmental responsibility, and

encourage the development and diffusion of environmentally friendly technologies.
See Energy and climate, Waste and circular economy, Air quality, Biodiversity, and Water
Anti-corruption
Principle 10:
Businesses should work against corruption in all its forms, including extortion and bribery.
See Business ethics and Anti-corruption