Letter to shareholders
Dear Shareholders,
Dear Sir or Madam
Following pandemic-related restrictions and low passenger volumes in the first six months of the year, in the second half we reported a recovery and a positive business situation. We successfully concluded the major project The Circle and made progress on key infrastructure projects at the Zurich site and abroad. As a company we are continuing to develop and are looking ahead with confidence.
A mixed year with some bright spots
Low passenger volumes in the first half of the year followed by an upturn in the summer, constantly changing travel and quarantine restrictions, partial closures of shops and restaurants, coupled with home working rules all had a major impact on business at Zurich Airport.
At barely 15% of pre-crisis levels, traffic volumes were extremely low during the first six months. Over the summer and during the autumn break, passenger numbers picked up to 50% of these levels, occasionally rising to 65% on some days. The recovery was due in no small measure to the introduction and recognition of Covid certificates and good progress with vaccination rollouts. From November, the USA and some Asian countries opening their borders to vaccinated travellers likewise had a positive effect. However, the resurgence in Covid infection rates, the emergence of the Omicron variant and new travel restrictions imposed at the end of the year put a damper on recovery. As a result, Zurich Airport's passenger volume for 2021 totalled 10.2 million.
Particularly challenging for maintaining airport operations were the short-term booking behaviour of passengers and additional time-consuming document checks which made resource and production planning more difficult. As always, the safety of our guests is a top priority. Accordingly, safety measures were carefully implemented, and our test center services offered in conjunction with external partners were significantly expanded during the reporting year.
Together with our aviation and commercial partners, we have been in regular communication with government and the authorities to represent our standpoint as regards travel rules and restrictions. We are of the view that risk-based safety measures involving testing, vaccination, face masks and certificates are a better solution than blanket travel restrictions and quarantine rules. The freedom to travel must be maintained wherever possible.
Commercial operations likewise suffered a substantial drop in revenues, albeit to a lesser extent than passenger operations. Owing to the officially ordered closures and home working regulations, there were fewer passengers, commuters, guests and employees at Zurich Airport.
Coronavirus was likewise the dominant story of the past year at our foreign subsidiaries. However, business in Brazil and Chile picked up strongly, primarily due to the high proportion of domestic flights there. The subsidiaries mastered the crisis independently by taking a variety of measures.
While the restrictions in place as a result of the pandemic caused Flughafen Zürich AG to incur another loss in the first half of 2021, the continuing recovery enabled it to post a profit in the second half of the year. Over the financial year as a whole, however, this resulted in a consolidated loss of CHF 10.1 million (prior-year loss: CHF 69.1 million).
In the past financial year too, we were able to deal with the crisis under our own steam. We did not apply for any state assistance, with the exception of short-time working.
Both Zurich Airport and the company continue to develop
Despite the difficult circumstances, Zurich's route network encompassed some 150 destinations and 43 airlines when the winter timetable resumed. This means that around 80% of the airlines that had operated flights to Zurich Airport prior to the pandemic have returned. Europe remained the most important market, especially holiday destinations around the Mediterranean. Routes to North America reached close to pre-crisis levels again.
The Circle celebrated its first birthday during the year under review, and this major project was brought to a successful conclusion with the opening of the two Hyatt hotels in April and December along with numerous other new tenants. Special events such as the Zauberpark festival of light and music, the Quartierfest and exciting new offerings from partners attracted new visitors and further enlivened this new and unique area of Zurich Airport. As borne out by booking numbers, the airport's central location, good accessibility and attractiveness of its surroundings meet the needs of event organisers. Indeed, the Circle Convention Center already played host to several major events during 2021.
In Airport Shopping and the Airside Center too, a range of new retail and hospitality outlets enhanced the existing amenities and showed that even during the pandemic Zurich Airport remained an attractive location for retail and service businesses within the Zurich metropolitan area.
The airport infrastructure at Zurich continued to be systematically developed, first and foremost by upgrading and expanding the baggage sorting system and extending the landside passenger areas. Both projects are progressing on schedule. Preparations for the renovation of runway 10/28 were also launched. The runway extension project has a longer-term planning horizon. An important step forward was taken during the reporting year when the Zurich Government Council approved the project and paved the way for the matter to be debated in the Cantonal Parliament, in all probability followed by a cantonal referendum.
International business became established in its own division and is currently focussing on the two markets of Latin America and India. The biggest project abroad, the Noida International Airport greenfield airport in India, is making excellent progress. Financing was successfully secured, the land for the project was acquired and the ground-breaking ceremony was held during the year under review.
Sustainability now central to corporate strategy
We are committed to sustainable aviation and take our governance, environmental and social responsibilities seriously, both in Switzerland and in our projects abroad. By joining the world's biggest initiative for sustainable development, the United Nations Global Compact, we are underscoring our ongoing commitment to sustainable corporate governance. We have signed up to the UNGC's ten principles because we recognise our responsibility as a company in the key areas of human rights, labour standards, the environment and anti-corruption and wish to publicly affirm our support for these values. The company's progress report details how we contribute to upholding these principles within our sphere of influence.
The most urgent task to be tackled in order to bring about sustainable aviation is the reduction of CO2 emissions. We have set out our contribution to decarbonising the aviation industry in our energy strategy for Zurich Airport. We have already met the Paris Climate Agreement targets for 2030 and made a binding commitment to reduce our carbon emissions to net zero by 2050. To achieve this goal, among other things we plan to upgrade buildings and install a modern energy supply. The Circle is certified to LEED PLATINUM and MINERGIE standards, utilising efficient alternative energy sources, for example solar power or heat pumps with systematic heat recovery and underground thermal energy storage. In addition, we are gradually converting Zurich Airport's vehicle fleet to electric vehicles and have greatly extended e-mobility services for travellers and guests too.
We are also committed to the use of alternative sustainable aviation fuels (SAF). It is greatly hoped that such fuels will significantly reduce aviation's carbon footprint in future. Pure SAF cuts CO2 emissions by at least 80% compared with fossil-based kerosene. We were able to take a major step forward in this regard during the reporting year: together with various partners, we succeeded in developing a process for importing SAF into Switzerland. As a result, amended customs regulations came into force on 1 July 2021 which enable alternative fuels to be imported into Switzerland on a regular basis. A blend of sustainable and fossil fuel is imported which is dispensed via Zurich Airport's existing regular hydrant systems.
In India too, we are continuing our efforts to boost sustainability with the construction of Noida International Airport: Noida will be the first airport of its size to deliver net zero carbon emissions and consequently set a new standard for sustainable airport operations.
For the 2021 financial year, our company has written its first integrated report prepared in accordance with the Global Reporting Initiative (GRI) standards. These standards present uniform, recognised guidelines for public reporting on key economic, environmental and social impacts.
Thanks and outlook
Even if some uncertainty remains, we assume the recovery will continue this year. The crisis has shown that we are living in a global, mobile society. Since our country combines the advantages of a strong business and knowledge economy with a high quality of life, close links between Switzerland and the world will become increasingly important. As an airport operator we are making our contribution by planning and acting with a long-term horizon and focusing on sustainability impacts. In doing so we draw on the most valuable resources of a company: our committed workforce and a corporate culture characterised by a high degree of solidarity and mutual respect between employer and employees.
This crisis has brought us as a company even closer to the partner companies at our airports. We greatly value these good working relationships. Many thanks are due to all our partners and other supporters of Zurich Airport. We would especially like to thank our employees for their tremendous, untiring efforts. And naturally also you, esteemed shareholders, for the loyalty and trust you have placed in us over many years.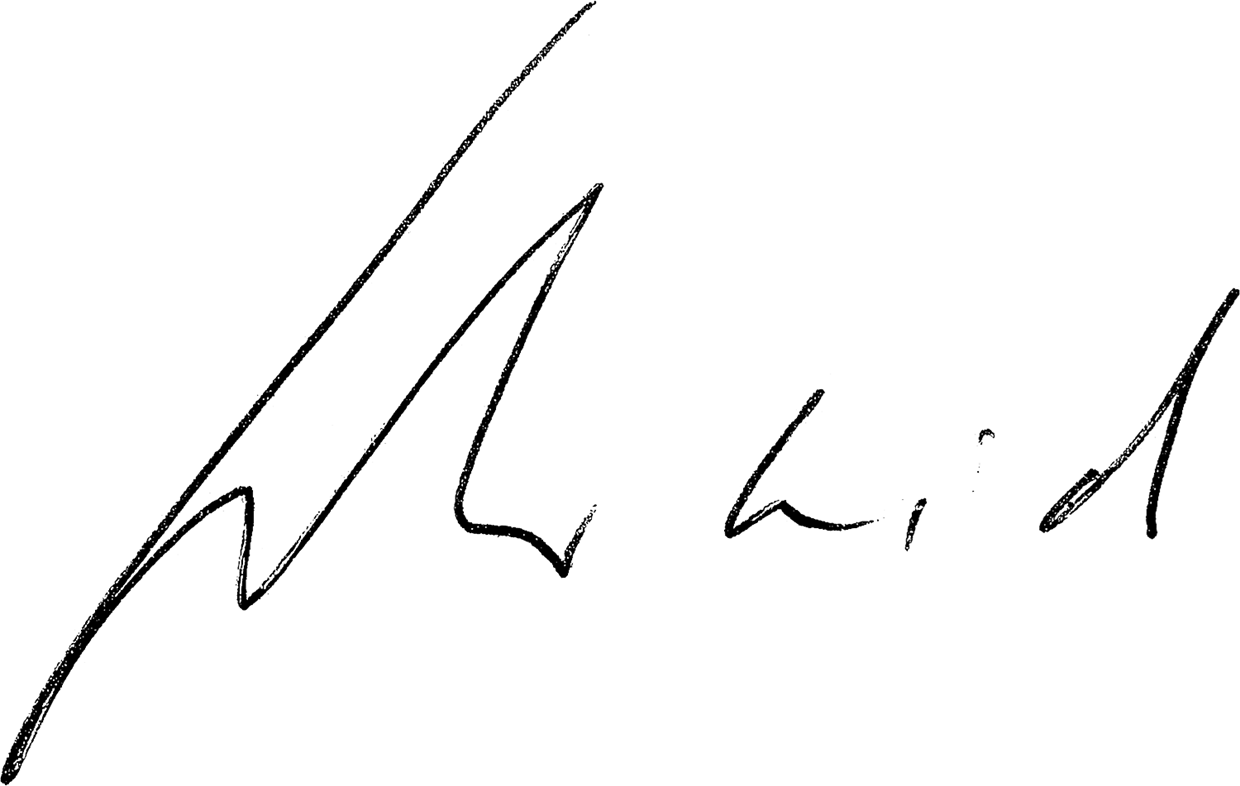 Andreas Schmid
Chairman of the Board of Directors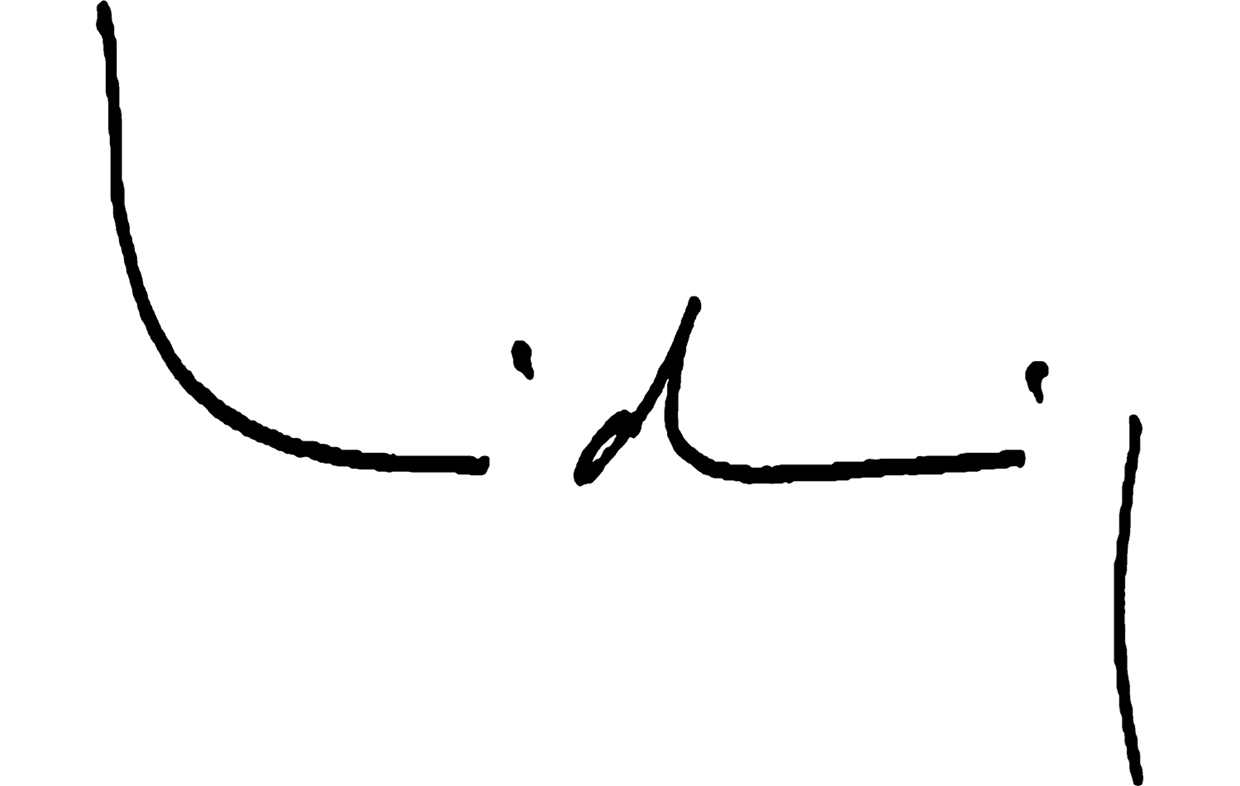 Stephan Widrig
Chief Executive Officer