Letter to shareholders
Dear Shareholders, Dear Sir or Madam
2022 was an intensive and eventful year. Following a first quarter still overshadowed by the pandemic, international air travel bounced back over the course of the year under review. Footfall in our commercial centers recovered to the extent that turnover is approaching pre-pandemic levels. Thanks in no small measure to the successful completion of the Circle project, the real estate side of our business has proved to be a stable revenue stream at Zurich Airport. We continue to extend our international presence with the construction of Noida International Airport in one of India's most important economic regions that offers huge growth potential. Major infrastructure and development projects at Zurich Airport and abroad are progressing well and are setting new standards in terms of sustainability. We are also fortunate in having highly skilled and committed employees. Moreover, we are still in a very strong financial position even after the pandemic.
Despite inflation and rising energy prices, costs were kept well under control during the reporting year. The return to profit after the pandemic makes payment of a dividend possible again. The ordinary dividend is based on the previous payout ratio of around 40% of net profit; an additional dividend will also be paid, with the remaining capital contribution reserves being distributed in full over the next few years.
Rebounding travel market drives aviation industry recovery
Within a mere few months, passenger volumes during the first half of 2022 rose from 15,000 travellers per day to 90,000 travellers per day on peak days. Thanks to the great efforts of everyone involved, we succeeded in ramping up operations to the point where, aside from occasional long queuing times, we were able to provide a high-quality service again. Across the whole year, Zurich Airport handled 22.6 million passengers, just over 70% of the 2019 volume. Although this was still well below pre-pandemic levels as a result of the low volume of passengers during the first quarter, it is higher than forecast at the start of 2022. Asian destinations also slowly began to open up towards the end of the year. Forward booking forecasts and the flight schedules from Zurich likewise inspire confidence for 2023. Travel is back in demand and providing a welcome boost to the aviation industry that has been particularly hard hit by the pandemic.
Our proven business model – stronger and more
profitable

going forward

Thanks to sound finances and a balanced business model, our company succeeded in weathering the serious crisis in the aviation industry triggered by the pandemic independently and without state aid, apart from short-time working. International expansion of our airport operations over the last two decades, gradual optimisation of local commercial business (primarily airside and landside retailing and hospitality), successful lease uptake for the major Circle project (mixed use including hotel, healthcare, office space, retail and food), along with the acquisition of several buildings around the airport perimeter all contributed significantly to broadening revenue streams. International business saw marked growth in 2022. Over the coming years we expect further revenue growth from our subsidiaries in Latin America and India, where Noida International Airport to the south of the capital Delhi is due to commence operation in 2024. The operating rights for the latter are wholly owned by Flughafen Zürich AG. In Zurich, our large commercial centers are benefiting from growing passenger numbers, the resurgence in commuter traffic and a steady rise in the number of well-paid jobs at the airport. Continually refreshed offerings from retailers and hospitality venues are further aiding this recovery.

We expect passenger volumes to return to 2019 levels by 2025, from when – thanks to growth in non-aviation revenues in particular – the company will achieve even higher profitability than before the crisis.
International hub connecting Switzerland to the world
As a country so dependent on its trade links with other countries, international connectivity is crucial for Switzerland. Good connections to the world's major metropoles depend on the successful hub operation provided by SWISS in Zurich. Besides the high quality of the airport infrastructure, further key factors are competitive operating hours and stable peak capacity in all weather conditions to enable the hub carrier to compete internationally.
For this, the extension of runways 28 and 32 is vital. Zurich's Cantonal Parliament opened its consultation process for the runway extensions during the year under review. Extending these two runways will increase safety margins during take-off and landing as well as further improve punctuality thanks to fewer delays in the evenings. The Cantonal Parliament is due to make a decision on this in 2023, which will then presumably be put to a referendum.
The enormous economic importance of the airport was confirmed by the latest study conducted by the independent research institute Infras in 2022. Factoring out the effects of the pandemic, it calculated that Zurich Airport contributes CHF 7 billion to the economy each year. Around 27,000 people work directly at Zurich Airport. The Circle likewise makes a significant contribution to the region's economy.
Variety of projects to develop Zurich Airport
Several large infrastructure projects reached key milestones during 2022. These included the upgrading and expansion of the baggage sorting system, the development of landside passenger areas, the renovation of runway 10/28, and holding an architecture competition for the future Dock A, including tower and dock base. Abroad, the focus of development is on the Noida Airport project in India. Phase 1 of construction is to be completed by the end of 2024, when the airport is scheduled to commence operation. As with all our infrastructure projects, we are committed to sustainable construction.
Sustainability a keystone of corporate strategy
The route to sustainable aviation lies in reducing CO2 emissions. As a company we strive to minimise fossil fuel consumption at all our sites in order to lower the associated greenhouse gas emissions. During the year under review, we amended our previous target of reaching net zero by 2050. We are now aiming to reduce our own greenhouse gas emissions at all our sites to net zero by 2040, without offsetting. To achieve this we are addressing our energy requirements, on the one hand, which we can gradually reduce by renovating buildings and constructing energy-efficient new buildings. On the other hand, we are replacing fossil fuels with renewable fuels.
Another key element of making aviation fit for the future is the use of sustainable fuels that emit far less CO2 than conventional kerosene. Flughafen Zürich AG is championing the introduction of sustainable aviation fuels (SAF) in Switzerland and their availability in Zurich. Mandating a gradually increasing percentage of SAF in conventional fuels would effectively promote these fuels and help reduce CO2 emissions from aviation over the long term. We support regulations to this effect such as proposed by the Swiss Federal Council in the new CO2 Act based on similar EU rules.
In a further step to help save the climate, during the year under review Zurich Airport attained the highest level of Airport Carbon Accreditation (ACA). ACA is a globally recognised programme of Airports Council International (ACI) which supports the climate protection aspirations of airports and monitors their progress. Our airport is consequently among the leading ten percent of airports accredited at the highest level for their climate protection efforts. The airports in Florianópolis, Vitória and Macaé received ACA level one accreditation. These three Brazilian airports have all set themselves the goal of meeting the requirements of the next higher level in 2023.
Changes at the top
Ahead of the upcoming Annual General Meeting, important changes are underway among the company's top management. At the AGM the Board of Directors will propose Josef Felder as Chairman of the Board of Directors, to take over from Andreas Schmid who has been Chairman for the last 23 years. Josef Felder was CEO of Flughafen Zürich AG from 2000 to 2008, has served on the Board of Directors since 2017, and has also exercised supervisory roles on other prestigious boards for over 15 years. His skillset consequently makes him truly predestined to lead the Board of our company and ensure a seamless transition. In addition, the Board of Directors will propose Claudia Pletscher as a new member of the Board of Directors to the Annual General Meeting. Claudia Pletscher (48) is an entrepreneur and CEO of fineminds GmbH and a member of various boards of directors and advisory boards. With her expertise in digitalisation, innovation and transformation, Claudia Pletscher will be an ideal addition to the Board of Directors of Flughafen Zürich AG. Likewise, a change is pending in the representative of the Canton of Zurich on the company's Board of Directors. At the end of April 2023, Beatrix Frey-Eigenmann will replace Eveline Saupper as a member of the Board of Directors of Flughafen Zürich AG.
At the same time there is also a change in our executive management: after 23 years in the company, 15 of which were served on the Management Board and eight years as CEO, Stephan Widrig is handing over the reins to Lukas Brosi. Lukas Brosi joined the company in 2009 and has been a member of the Management Board and Chief Financial Officer since 2017. In this role he is already involved in all the company's strategic projects and so will be able to carry them forward seamlessly.
We are confident that these new appointments at the top will ensure the successful further growth of the company, and we would like to take this opportunity to wish our successors a good take-off, much enjoyment and every success in their new roles.
Thanks and outlook
We are confident that aviation will recover even more from the pandemic over the coming years. Society and business are closely entwined and must come together to surmount global challenges, making the need for global mobility and connectivity all the greater. As a result of new technology, among other things, we have coalesced into one world. Air travel is needed to efficiently bring people and goods together across the globe. As an airport operator we are making a significant contribution to this by developing our airports in a forward-looking, sustainable way, especially for the sake of generations to come. This year we will be celebrating the 75th anniversary of Zurich Airport. So we will want to look back at the beginnings of Zurich Airport, make a stopover in the present, then look forward to the future full of enthusiasm and confidence.
We sincerely thank you, esteemed shareholders, for the loyalty and trust you have placed in us over many years. We also extend our thanks to all our partner companies and the many other firms and people who support us, and especially to our employees for their untiring efforts and loyalty. From next year, it will be a new Chairman of the Board and CEO addressing you at this point. For both of us it has been both an honour and a pleasure to have served the unique company that is Flughafen Zürich AG over so many years and helped shape its positive development.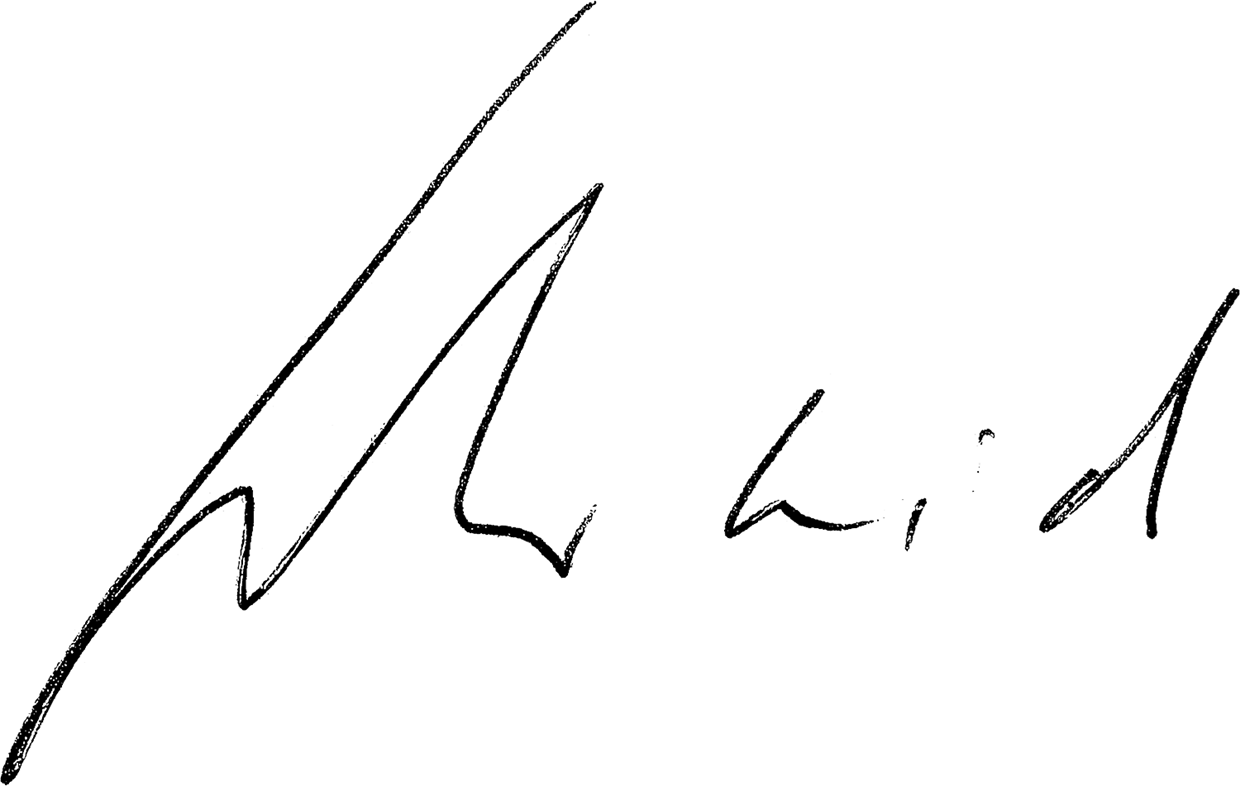 Andreas Schmid
Chairman of the Board of Directors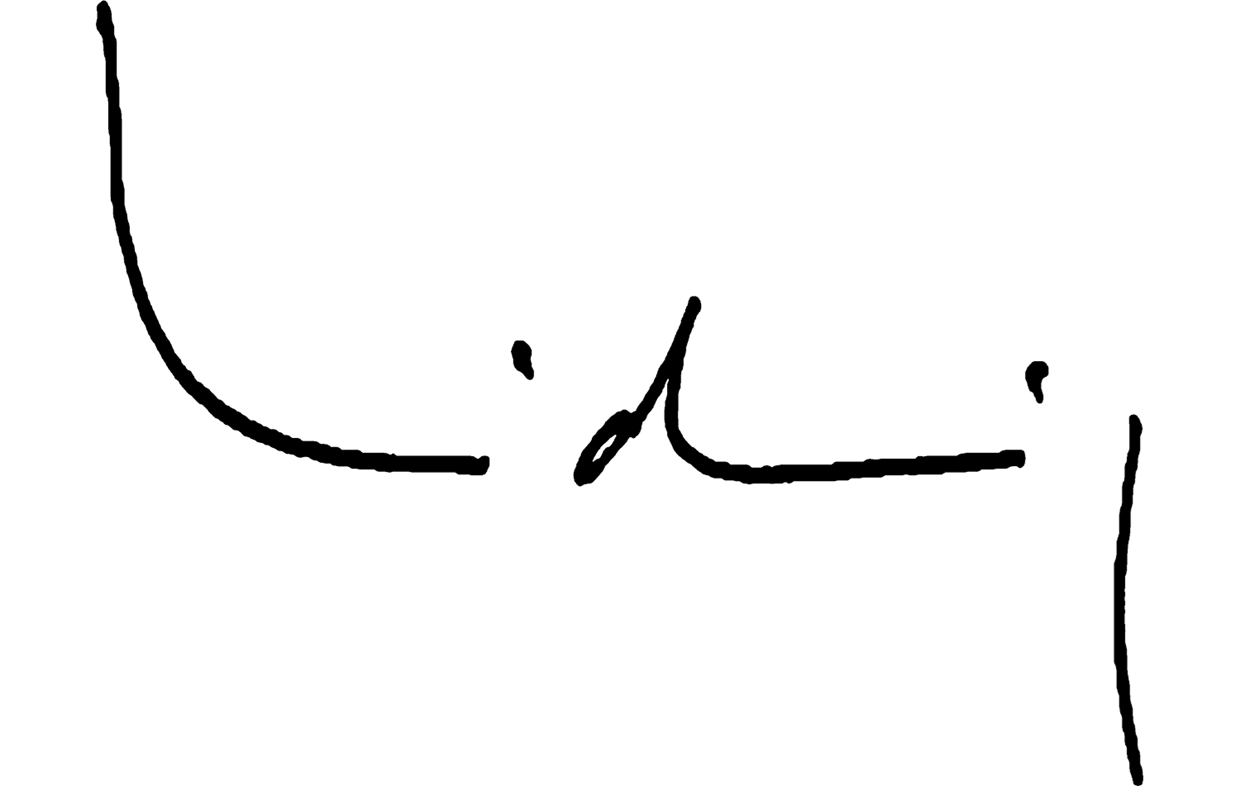 Stephan Widrig
Chief Executive Officer