Sound insulation
With its sound insulation programme, Zurich Airport protects residents in the vicinity of the airport from excessive aircraft noise.
Sound insulation measures and reimbursement
In addition to reducing engine noise, the sound insulation programme is a key element of the airport's efforts to minimise aircraft noise exposure. The programme includes the funding of passive sound insulation measures in buildings of the neighbouring municipalities, primarily the installation of sound-insulating windows. As the airport's operator, Flughafen Zürich AG is obliged by law to finance these noise mitigation measures. Owners of properties with noise-sensitive rooms which are located within a clearly defined perimeter, and which were not subject to any obligation to install sound insulation during building or conversion, are entitled to benefit from the programme. Property owners who have already taken the initiative of fitting sound-insulating windows themselves are reimbursed by Flughafen Zürich AG.
From 1999 through 2020, approximately CHF 275 million has been spent on sound insulation measures in around 6,700 buildings. Of CHF 14.3 million expenditure in 2020, CHF 0.7 million was spent on project planning, CHF 11.6 million on window upgrades and CHF 2.0 million on reimbursements.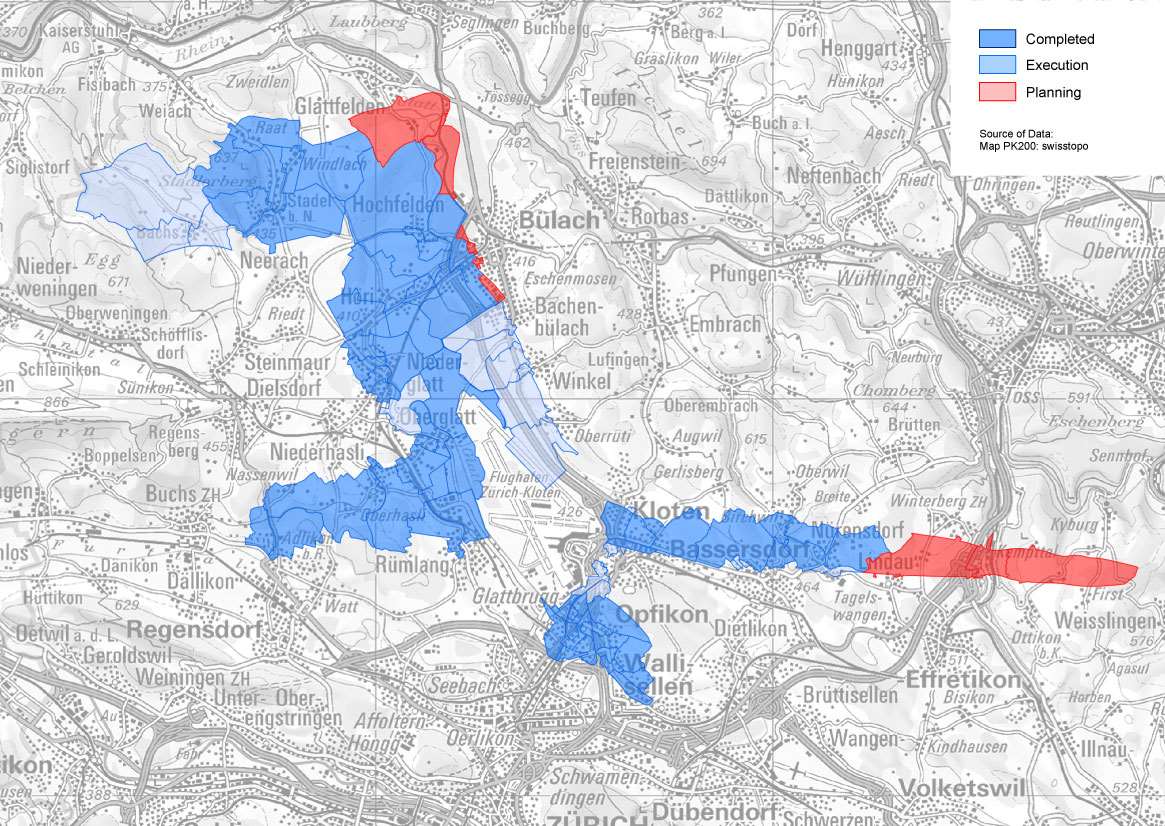 Overview of sound insulation measures in 2020 (Zurich Airport sound insulation programme, as at 2020).
SOUTH-SIDE SOUND INSULATION CONCEPT
As part of phase 1 of its south-side sound insulation concept, Flughafen Zürich AG installed window-closing systems or sound-absorbing ventilators free of charge in the bedrooms of numerous properties in Zurich, Opfikon, Wallisellen and Dübendorf.
Flughafen Zürich AG submitted a revised concept for phase 2 on 5 September 2019. On 19 January 2021, the Federal Office of Civil Aviation (FOCA) published its decision on phase 2 of the south-side sound insulation concept with a larger perimeter.